______________________________
Everyone loves fashion experiments, and especially the 50-year-old wife of King Philip VI of Spain, Letizia, who is unofficially considered one of the most stylish among European monarchs. Which is not surprising, because while the British royal Princess Catherine does not change the strict and restrained dresses of Emilia Wickstead, Letizia is not afraid to appear in public in more unexpected images.
So, the day before, Her Majesty attended an event in Barcelona dedicated to mental health issues. For her latest outing, the Queen opted for a bold, risqué look, consisting of a formfitting scarlet jumper and high-waisted leather trousers from Hugo Boss. She complemented the outfit, unusual for royal persons, with black pumps from the shoe brand LODI, a Hugo Boss leather belt and a pair of drop earrings from TICSILVER.
Note that Letizia was present at the meeting alone, as King Philip is busy traveling to Qatar, where he supports the Spanish national team at the 2022 FIFA World Cup.
For the Spaniards, Letizia is a real style icon. She does not always follow the generally accepted royal dress code, for example, she wears wedge espadrilles absolutely everywhere. So, in the summer she attended a gala reception at the Marivent Palace in Mallorca in a bright way, in which one could safely appear at a cocktail party. In early August, she and her family went for a walk in shorts, thus once again breaking the rules. And in mid-September, on the eve of her anniversary, she repeated the image of her 16-year-old daughter, Princess Leonor. By the way, also in October, we immediately analyzed 7 non-trivial images of Queen Letizia from a tour of Germany in a separate article.
Source: Hellomagazine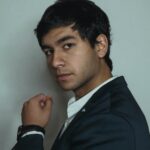 Jason Root is a writer at Gossipify, known for his in-depth coverage of famous people in entertainment, sports, and politics. He has a passion for uncovering the stories behind the headlines and bringing readers an inside look at the lives of the famous. He has been writing for Gossipify for several years and has a degree in Journalism from UC Berkeley.