Actress and singer Jennifer Lopez ("Hustlers") gave an impassioned statement to actor Ben Affleck ("Sweet Home Bar"), whom she recently married, who she called her true love, in an interview with Apple Radio . According to the singer, this love is the inspiration for her new album, "This Is Me… Now", a continuation of her album "This Is Me… Then", released in 2002.
"We captured this moment where I was reunited with the love of my life and decided we would be together forever. The whole message of the album is, 'This love exists. This is true love,'" he said Lopez in the interview. .
She said the new album reflects the transition from the 2002 album, when she first became engaged to Affleck, when they broke up on the eve of the wedding, and the current moment of making marriage.
For the singer, the message is: "If you, like me at times, have lost hope, have almost given up, don't do it. True love exists and some things last forever and this is true," she said. "I want to spread this message to the world and this requires [assumir] a lot of vulnerability".
Shortly after the release of "This Is Me… Then," Lopez split from Affleck, leaving her on a "painful" journey, she revealed.
"It was so painful after we broke up. Ever since we called off that wedding 20 years ago, it's been the biggest heartbreak of my life. I honestly felt like I was going to die," she recalled. "It sent me into a spiral for the next 18 years of not being able to put it together. But now, 20 years later, it has a happy ending. It has the ending that was never going to happen in Hollywood."
Lopez announced the 13-track album last Friday (11/25) via a post on her Instagram. According to a press release, the new record "will chronicle the emotional, spiritual and psychological journey she has taken over the past two decades."
Speaking of the original record, Lopez said Affleck "loves that album. Loves that song. He knows all the lyrics. You know what I mean? It's crazy. He was with me too when I was making it," she said. "He knows it too and loves it as much as I do. He's my biggest fan, which is awesome, and my advocate. When he came back into my life, the same thing happened again, where I felt so inspired and so moved that the music was coming out of me".
The singer's ninth studio album promises to show a vulnerability "never" shown by the artist before, mixing her powerful voice with confessional songs and "celebrations of love".
Despite the singer's excitement, the album's release date has yet to be announced.
🇧🇷The best content in your email for free. Choose your favorite Terra newsletter. Click here!
Source: Terra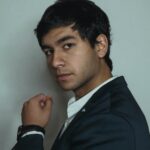 Jason Root is a writer at Gossipify, known for his in-depth coverage of famous people in entertainment, sports, and politics. He has a passion for uncovering the stories behind the headlines and bringing readers an inside look at the lives of the famous. He has been writing for Gossipify for several years and has a degree in Journalism from UC Berkeley. He is always on the lookout for the next big story and is passionate about providing interesting and exciting information on famous personalities.