Legendary Entertainment, the production company behind films like 'Dune' (2021) and 'Godzilla vs Kong' (2021), has ended its partnership with Warner Bros. and announced a distribution deal with Sony Pictures.
Under this new agreement, which will run for several years, Sony will be responsible for the marketing and distribution of upcoming Legendary titles.
Despite the swap, the deal leaves out existing projects from the previously existing partnership, such as the upcoming "Dune" sequel, scheduled for release in November 2023, whose distribution will continue to be from Warner Bros. studio Discovery.
In a press release, Sony Pictures and Legendary stressed that the companies are aligned in their "unwavering commitment to theatrical release as a flagship" and highlight "the value of the long-term theatrical release window for films." .
It's a not-so-subtle push at Warner. In 2020, Legendary even threatened to take legal action against Warners for deciding to release all of its 2021 films — including "Godzilla vs. Kong" and "Dune" — simultaneously in theaters and on HBO Max.
At the time, the two companies reached an agreement that appeared to satisfy both parties. Furthermore, even with its simultaneous release in the United States, 'Godzilla vs. Kong' grossed $470 million globally and 'Dune' grossed over $400 million worldwide, making them the biggest box office hits during the height of the pandemic.
"Legendary is, well, legendary, and we are thrilled and fortunate to add their projects to our ongoing commitment to great motion pictures on the big screen," said Tom Rothman, CEO of Sony Pictures Motion Picture Group.
"It is a rare opportunity to partner in this mutually beneficial way with true professionals who are completely aligned in our commitment to theatrical distribution and have a vision for this business," said Josh Greenstein and Sanford Panitch, presidents, Sony Pictures Motion Picture Group . "The creative brilliance and power of Legendary is enormous and we can't wait to bring his work to theaters around the world."
As part of the deal, Sony will distribute Legendary's films worldwide, with the exception of China, which will be handled by Legendary's Asia division. Sony Pictures will also handle the home entertainment and television distribution of the Legendary-produced titles.
As Sony is the only studio without its own movie streaming platform, Legendary retains the ability to produce and distribute its content to this competitive market.
"As we continue to grow our content offering, we are thrilled to establish this relationship with Tony, Tom, Sanford, Josh and the rest of Sony's outstanding team," said Joshua Grode, CEO of Legendary. "Sony's commitment to theatrical distribution aligns with our vision of how to extract the maximum value from Legendary films. [a produtora] Mary Parent was created for the cinematic experience and we are thrilled to partner with Sony for this next phase of Legendary's growth."
"We are also grateful to Warner Bros. Pictures, which has been a valued partner of Legendary for many years, and look forward to continuing our work with the talented executives of Warner/Discovery," Grode added.
Among Legendary's most recent films are 'Pokémon: Detective Pikachu' (2019), 'Enola Holmes' (2020) and 'Enola Holmes 2' (2022), and the studio is still working on a sequel to 'Kong vs. Godzilla" and in a series with the monsters of this franchise.
The loss of such an important partner is yet another blow to the battered Warner Bros. Discovery structure, which has accrued mismanagement since Time-Warner was licensed for AT&T in 2018, only to be handed over to Discovery three years later.
🇧🇷The best content in your email for free. Choose your favorite Terra newsletter. Click here!
Source: Terra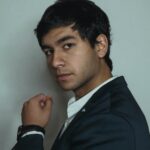 Jason Root is a writer at Gossipify, known for his in-depth coverage of famous people in entertainment, sports, and politics. He has a passion for uncovering the stories behind the headlines and bringing readers an inside look at the lives of the famous. He has been writing for Gossipify for several years and has a degree in Journalism from UC Berkeley. He is always on the lookout for the next big story and is passionate about providing interesting and exciting information on famous personalities.