Blogger has more than two million subscribers on YouTube, where she talks about beauty and makeup
This week, the name of Karen Bachini was among the most commented topics on social networks. This is due to a number of allegations against the influencer that have surfaced over the weekend, including moral harassment and comments romanticizing poverty and people in situations of social vulnerability.
It all started when the drag queen Ismeiow posted a video criticizing influencers who didn't acknowledge their privileges. Later, she Karen even replied to the makeup artist, and the answer was considered arrogant by netizens:
"She's speaking because if she had 200, 300,000 views per video, a successful career, she would know what it takes, the cost to be a successful influencer," Karen says in the stories shown by the makeup artist. "You didn't have to be cocky like that," Ismeiow replied in her video.
Karen, 32, has 2.66 million subscribers on YouTube, where she posts makeup videos. This Sunday, 29, the drag queen recovered an interview of the blogger for the do channel DayCastin March of this year, in which, citing a trip to Indonesia, Karen reflects on how there are people who have nothing, including food, but are still very happy.
"I went to Bali and it was one of the most amazing experiences, because people there have nothing. Nothing at all. But they make deals every day, and I'm one of the happiest people I've ever met. They have nothing, not even meat, their diet is just rice," Bachini said.
This talk and a statement to the podcast diva sofa they were criticized by users on social networks who pointed to Karen's romanticization of poverty, speaking from the point of view of a person with greater financial privileges.
Influencer Karen Bachini said on the podcast of @DivaDepressao that a model and an actor work much harder than a farmer in the fields.

—Central Reality (@Central Reality) November 27, 2022
In the podcast, what the influencer said that has also been fished out in the form of criticism in the last week was: "For me, whoever does the biggest job, the hardest I've seen to date, is a role model. One might think that the boy from the fields suffers more, but he has his commitments and goes home happy".
Finally this Tuesday 29, after the repercussion of the Ismeow video, a post on the Instagram profile of Priscilla Daniel has even earned more criticism of the influencer. In her post, Priscilla, without mentioning Karen's name, claimed that she had filed an employment lawsuit against her former employer.
The young woman accuses the blogger of moral harassment and of having to carry out activities outside her working environment: "What struck me is not only the cause of the work. What struck me a lot was in those six months that I was with this person, I was psychologically tortured and the person knew from the start that I was going through a bad patch."
Karen has spoken out about the allegations
On Tuesday 29, Karen shared a video apologizing for Ismeiow's controversial statements. The next day, she also opened up about the former employee's allegations, claiming they are "false."
"Today I came to react to the bullshit I said on the internet and retract, apologize for them. It was absurd bullshit, which shouldn't have been said, but it happened (…) It was a very elitist view. I meant to live with less. But of course it's much easier for me, who have privileges and money, to say I want to backpack with clothes for two or three months if I have somewhere to go back," he said.
Regarding the accusations of arrogance against minor influencers, he said: "I'm very sorry for posting stories, I don't even know why it happened. spectacular and it's not down to numbers."
On Wednesday 30, Karen denied having committed moral harassment with Priscilla Danielle. Without naming the former employee, she reiterated the court's decision:
"The statements of a recently published video, a video that has gone viral and which has been posted in many places, had already been challenged before the Justice and the judge declared that I did not commit such conduct (…) These are things that it hasn't happened by the way it's counting and this has already been proven in court and the case has already been concluded," he concluded.
🇧🇷The best content in your email for free. Choose your favorite Terra newsletter. Click here!
Source: Terra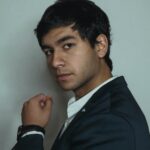 Jason Root is a writer at Gossipify, known for his in-depth coverage of famous people in entertainment, sports, and politics. He has a passion for uncovering the stories behind the headlines and bringing readers an inside look at the lives of the famous. He has been writing for Gossipify for several years and has a degree in Journalism from UC Berkeley. He is always on the lookout for the next big story and is passionate about providing interesting and exciting information on famous personalities.