Anna Paula Guerrero Castillo, the nutritionist who is romantically involved with Jorge Salinas, clarified why she asked for money in exchange for giving interviews about it.
It was journalists Gustavo Adolfo Infante and Jessica Gil who, on January 18, shared that they were asked to clarify how much they would pay the expert to speak with them.
"They ask me what would be ours financial proposal to inform the doctor," Gil explained to the communicator about the message he received.
The reason the nutritionist connected with Jorge Salinas asked for money
In the midst of the controversy that still surrounds her, after she recently made statements about Salinas, Anna Paula confessed that as a strategy she asked for payment in exchange for interviews.
"There are media [de comunicación] which I tried to avoid, especially when it wasn't the hours I could or that interfered with my work, and it occurred to me that it was a way [evadirlos]," he said when speaking with Ana María Alvarado on her YouTube program on January 23.
Guerrero admitted that he now believes asking for money to give his version of the alleged professional relationship he had with the 54-year-old actor "was a bad way" to protect himself.
Alvarado even commented that the doctor did not ask him for a fee to speak during the broadcast of his show.
The nutritionist maintains that she was not involved with Jorge Salinas
As she has done since the images of her allegedly kissing Jorge Salinas came out, Anna Paula has denied having an extramarital affair with him.
"Yes, clearly [sabía que es un hombre casado]. I'm even of the idea that we respect each other among women," she asserted.
Guerrero claimed he was talking to his actress wife Elizabeth Alvarez: "I always told him that [ella] She is a woman I admire, also very beautiful."
On January 20, she told communicator Luis Magaña that the last time she saw Salinas (the day they were photographed), he caught her off guard and kissed her.
" I got a kiss and felt a little freaked outbut I feel like it was normal for him to some extent because he told me, "There are paparazzi here," he said.
Faced with speculation that he was planning to get her the soap opera star, Anna replied that she was "not interested in that kind of thing".
"I think I have [salido] Very affected in this situation, I would not care to appear in these magazines, which I do not read, nor to harm a family,' she exclaimed.
The doctor pointed out that she still has no contact with Jorge, who so far has not given statements about the accusations of infidelity against him.
Source: univision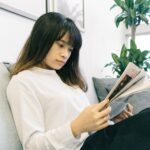 Ashley Fitzgerald is a journalist and author at Gossipify, known for her coverage of famous people and their lives. She writes about a wide range of topics, including celebrities, influencers, social media stars, and public figures. Her articles are known for their in-depth analysis and unique perspective. She is respected for her ability to keep readers up to date with the latest news and trends of the famous people.