It seems Madonna's plans to direct her biopic are on hold. Or at least her status seems a lot more borderline, given that the music star is on a world tour.
Though Madonna has been hinting for a few years to work on a biopic project (Diablo Cody and Erin Cressida Wilson have been making progress on the script) and it seemed all was going well last year with Universal backing the film and Julia Garner winning. the main role, The variety reports that the film is no longer in development.
Questions were raised when Madonna announced last week that she had sold out several cities on her new world tour and fears she may not be able to take the time to focus on the film.
While she's apparently still interested in making the film, she's on hold for now. Will she go back to routine? We'll let you know if there's a ray of light.
Source: EmpireOnline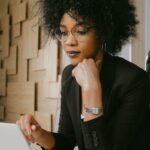 Camila Luna is a writer at Gossipify, where she covers the latest in movies and television series. With a passion for all things entertainment, Camila brings her unique perspective to her writing and offers readers an inside look at the industry. She has been writing for Gossipify for several years, and has become known for her in-depth analysis and thoughtful commentary on the latest releases. Camila is a graduate from the University of California, Los Angeles (UCLA) with a degree in English and is also a avid movie watcher.