______________________________
Canadian singer-songwriter Justin Bieber has sold the copyrights to his songs to the British company Hipgnosis Songs Capital, which is a joint venture between Hipgnosis Song Management and Blackstone investment fund. According to Billboard, the deal amounted to about $200 million (almost 14 billion rubles).
Under the terms of the agreement, the artist must transfer 100% of the copyright on all their compositions released before December 31, 2021. The deal also includes Justin's latest album, "Justice". Merck Mercuriadis, head of Hipgnosis Songs Capital, said:
Justin Bieber's impact on world culture over the past 14 years has been truly astounding. At 28 years old, he is one of the few defining artists of the streaming era that has revitalized the entire music industry, taking a loyal and global audience on a journey from teen phenomenon to culturally significant artist.
Between 2010 and 2021, Justin Bieber released six studio albums. He also has several dozen singles to his credit. Also in 2010, the singer released an autobiographical book, The First Step to Eternity: My Story.
Billboard emphasizes that this purchase is among the largest deals ever made with artists under 70 years old. Last year, Justin Timberlake, Nile Rodgers, Kenny Chesney, Neil Young and Nelly Furtado also sold the rights to some of their songs to Hipgnosis.
Earlier, Justin Bieber accused H&M of selling unauthorized merchandise. The singer said that he did not agree to the use of his image by the brand.
Source: Hellomagazine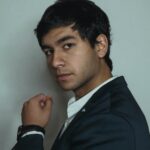 Jason Root is a writer at Gossipify, known for his in-depth coverage of famous people in entertainment, sports, and politics. He has a passion for uncovering the stories behind the headlines and bringing readers an inside look at the lives of the famous. He has been writing for Gossipify for several years and has a degree in Journalism from UC Berkeley.