______________________________
The famous rock musician and one of the founders of the Black Sabbath band Ozzy Osbourne announced the cessation of touring activities. The artist canceled a tour scheduled for this year due to health problems. As stated in the publication, which the 74-year-old rocker posted on social networks, the reason for this decision was a spinal injury that he received in 2019.
This is probably one of the hardest news I have ever delivered to my devoted fans. As you all probably know, four years ago, in February, I suffered a serious spinal injury," wrote Osborne. – My main and only goal all this time was to return to the stage. My voice is in excellent condition. However, after three surgeries, stem cell procedures, endless physical therapy sessions, and recent treatment with the latest HAL cybernetic technology, my body is still very weak physically.
Later this year, Osbourne intended to play concerts in Europe and the US. The "No More Tours II" tour (consonant with the title of Osbourne's 1991 album "No More Tears") was scheduled to take place as early as 2017. However, it was postponed several times due to the rocker's poor health. For example, in 2020, the cause was Parkinson's disease. As the musician admitted, he realized that he was "physically unable to give the upcoming European and American concerts."
Recall that this year a joyful event happened in the family of Ozzy and Sharon Osbourne – they once again became grandparents. Their 38-year-old daughter Kelly Osbourne gave birth to their first child with Slipknot member Sid Wilson. Sharon Osbourne shared the news on the air of the British talk show The Talk, at the same time revealing the name of the baby. The boy was named Sidney in honor of his musician father.
Source: Hellomagazine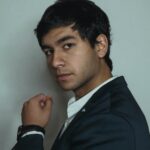 Jason Root is a writer at Gossipify, known for his in-depth coverage of famous people in entertainment, sports, and politics. He has a passion for uncovering the stories behind the headlines and bringing readers an inside look at the lives of the famous. He has been writing for Gossipify for several years and has a degree in Journalism from UC Berkeley.