______________________________
Backstreet Boys lead singer Nick Carter has filed a counterclaim against former Dream band member Melissa Schuman and one Shannon Root, who previously accused him of rape. According to Page Six, the musician claims that he himself became a victim of extortion and slander on their part.
Carter says that the women were involved in a "five-year conspiracy" and were going to tarnish his reputation for the purpose of extortion. Nick believes that Schuman, along with his father Jerome Schuman, set the "vulnerable and highly impressionable" Ruth against him a few years ago. According to the popular musician, they wanted to inflate her original statement. The lawyer of the performer said that his client became a member of a "malicious conspiracy."
He never did the outrageous acts of which he was accused. In fact, he himself was the victim of a concerted disinformation campaign aimed at destroying his reputation. He looks forward to proving the truth, exonerating himself in court and putting an end to slander and blackmail attempts forever," the lawyer said.
A lawyer representing the interests of Shannon Root said that the words of opponents cannot be trusted. Mark Boskovich believes that only the jury will be able to get to the bottom of the truth.
Why believe Nick Carter with his long history of abusing women? The jury will weigh all the evidence and make a decision, – said the representative.
Recall that in December 2022, Nick Carter was accused of raping a minor girl with autism and cerebral palsy. According to the statement, the incident happened in 2001, when Shannon Ruth was just 17 years old.
In 2021, Nick Carter became a father for the third time. The artist admitted that his wife's birth was not easy. The artist has been married to actress and fitness expert Lauren Kitt since 2014. In April 2016, they had a son, Odin Rain, and in October 2019, a daughter, Saoirse.
Source: Hellomagazine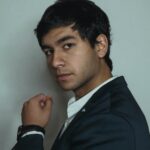 Jason Root is a writer at Gossipify, known for his in-depth coverage of famous people in entertainment, sports, and politics. He has a passion for uncovering the stories behind the headlines and bringing readers an inside look at the lives of the famous. He has been writing for Gossipify for several years and has a degree in Journalism from UC Berkeley.