______________________________
American actress Chloe Cherry, best known for her role as Faye in the TV series Euphoria, was accused of stealing a $28 blouse. According to a Page Six insider, the incident occurred at the end of December 2022. Then the former adult film star went shopping at the Building Character mall in her hometown of Lancaster, where she decided to try on clothes at Jenny & the Clowder.
Chloe entered the fitting room with a blouse in her hands, but left without it. The store employees began to suspect the actress, since there were no things in the cabin itself either. Cherry then bought other things at the same place, probably to clear herself of possible charges. Subsequently, the police intervened in the scandalous case, and the actress admitted that she really decided not to pay for the blouse.
The general manager of the mall, Joel Henry, emphasized that none of the employees specifically tried to denigrate the actress. The workers did not even realize that she was the one who starred in the sensational series until her mother told about it. The police noted that this is not the first case of theft for Cherry. She was already convicted for similar petty hooliganism in 2015. A preliminary hearing in the new case of the star of "Euphoria" is scheduled for March 1 this year.
Previously, Chloe Cherry called the reason why she left the adult film industry. The girl discussed this topic in the new episode of the author's podcast model Emily Ratajkowski "High Low". Cherry said that at some point she began to be perceived as a celebrity among this kind of actresses, which made her feel awkward. She also added that in this industry, actors have their own "shelf life".
Source: Hellomagazine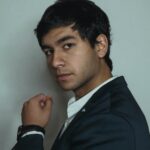 Jason Root is a writer at Gossipify, known for his in-depth coverage of famous people in entertainment, sports, and politics. He has a passion for uncovering the stories behind the headlines and bringing readers an inside look at the lives of the famous. He has been writing for Gossipify for several years and has a degree in Journalism from UC Berkeley.