______________________________
TV presenter, zoologist and traveler Nikolai Drozdov was discharged from the hospital. RIA Novosti writes about this with reference to the statement of his friend, composer Dmitry Dunaev. According to a friend, Nikolai Nikolayevich feels well. However, he still has to go through a period of rehabilitation.
Nikolai Nikolaevich was discharged, we have just left the hospital, now we will get into the car. Everything is fine, the mood is cheerful. Together with his daughter, they went out into the fresh air, he feels good, "Dunaev said and added that he had taken Drozdov from the hospital along with his wife.
The TV presenter's daughter Elena Drozdova also noted that the family would help him in his recovery. In addition, Nikolai Nikolaevich independently commented on his discharge from the hospital:
All pain has been removed. All thickets of cracks and fractures – you can go home.
The fact that Nikolai Drozdov was hospitalized with broken ribs became known in January. He fell unsuccessfully, returning from work at Moscow State University. It was not possible to get off with a slight bruise – the zoologist had numerous fractures. This diagnosis was made to Drozdov by doctors after the MRI procedure. Drozdov's wife said that the host of the "In the World of Animals" program had one rib damaged his lungs.
Source: Hellomagazine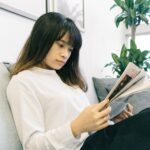 Ashley Fitzgerald is a journalist and author at Gossipify, known for her coverage of famous people and their lives. She writes about a wide range of topics, including celebrities, influencers, social media stars, and public figures. Her articles are known for their in-depth analysis and unique perspective. She is respected for her ability to keep readers up to date with the latest news and trends of the famous people.