______________________________
Despite the fact that the main star of the 65th Grammy Awards ceremony was Beyoncé, who received 5 awards at once for the album "Renaissance", Harry Styles attracted no less attention. The singer, who won the Album of the Year nomination, appeared on the red carpet in a spectacular jumpsuit. At the event, the pop star and his crew had to dance to "As It Was" on a stage that was spinning in the wrong direction.
The dancers from Styles' team took to their social media to share how it was. According to choreographer Dexter Da Rocha, the number was rehearsed for 10 days, but the wrong rotation of the stage nearly ruined everything.
We are used to one thing, but it has become the other way around. Luckily we worked together and did our best. We managed to create one cool composition, but everything else had to be changed," said Da Rocha.
Brandon Mathis, one of the dancers, also shared that the performance didn't go according to plan.
What you don't know is that the moment the curtain opened and it was time to perform, our platform started spinning backwards. And in real time, we had to troubleshoot and try to do all the work in reverse. Speaking of professionalism," he explained.
Earlier it became known that Harry broke up with actress and director Olivia Wilde. According to Wilde's nanny, the actress had an affair with Styles while still in a relationship with ex-husband Jason Sudeikis. From his marriage to Sudeikis, Wilde is raising 8-year-old son Otis and 6-year-old daughter Daisy.
Source: Hellomagazine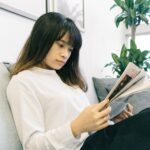 Ashley Fitzgerald is a journalist and author at Gossipify, known for her coverage of famous people and their lives. She writes about a wide range of topics, including celebrities, influencers, social media stars, and public figures. Her articles are known for their in-depth analysis and unique perspective. She is respected for her ability to keep readers up to date with the latest news and trends of the famous people.