______________________________
Actress Sidney Sweeney, best known for her role as Cassie in the TV series Euphoria, has starred in a swimwear ad for Los Angeles-based swimwear brand Frankies Bikinis. The founder and creative director of the brand, Gian Francesco Aiello, called the new line "the sexiest in the world."
The designer invited Sweeney to take part in the campaign after her character wore a Gemma One-Piece Frankies Bikinis in an episode of Euphoria last year. This caused such demand for the model that within 24 hours a waiting list of 500 people was formed on the brand's website.
I instantly envisioned collaborating with Sydney to create pieces that truly capture her stunning femininity, her stunning romantic aura, not to mention her many talents," said Gian Francesco Aiello.
The actress herself took part in the creation of a new line of swimwear. On one of the models there is a print in the form of a print of her lips. The advertising campaign was inspired by the spirit of the Italian summer.
I am so excited about the release of my Frankie collection. We really wanted to create products that make you feel the most romantic and sexy," Sweeney shared.
Earlier it became known that Sidney Sweeney will star in the spin-off of "Spider-Man" along with Emma Roberts and Dakota Johnson. Shooting of the film "Madame Web" will start very soon. Fans of comics are waiting for a great cast.
Source: Hellomagazine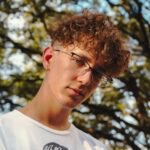 Benjamin Smith is a fashion journalist and author at Gossipify, known for his coverage of the latest fashion trends and industry insights. He writes about clothing, shoes, accessories, and runway shows, providing in-depth analysis and unique perspectives. He's respected for his ability to spot emerging designers and trends, and for providing practical fashion advice to readers.