On April 30, the Mir Concert Hall met on its stage the final of the fashion project "Modeler-4" from the Fashion TV Russia channel. The event included not only the awarding of participants (Russian brands Sorvalo, Doll Tanya, Al'fa Rush, Nadia Dunaeva, Elegant, DIVO and Amures), but also a grandiose fashion show.
Of course, the final was not without the participation of the jury of the project, which included Igor Chapurin, Yulia Dalakyan, Iloanga Ershova, Dmitry Volkov, Sergey Zverev, Marina Ross, Anna De Beccar, Anna Matrosova, Ivan Ponomarenko, Darina Solodkova, Daria Savateeva, Maria Miloslavskaya, Alla Kravchenko, Andrey Shalakhov and Anton Gormakh. The show was hosted by Maria Ost and the star of the TV channel "Heat" Kostya BRAVO.
In addition, the finalists were waiting for the musical performances of the stars: Sergei Zverev, the Strelka group, Katya Kometa and many others.
Source: Hellomagazine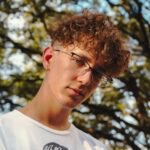 Benjamin Smith is a fashion journalist and author at Gossipify, known for his coverage of the latest fashion trends and industry insights. He writes about clothing, shoes, accessories, and runway shows, providing in-depth analysis and unique perspectives. He's respected for his ability to spot emerging designers and trends, and for providing practical fashion advice to readers.