source: pexels
Swimsuit season is fast approaching, leave your swimsuit last minute and get a fashionable swimsuit. What swimwear sets trends this year and which pieces must you have? You have already chosen a holiday and you are imaginatively packing a suitcase and can't wait? What about a swimsuit? Already selected or waiting for the last minute? Be inspired by our tips and win bronze.
Glittering metallic colors that you will not miss
Swimwear interwoven with shiny threads or metallic colors lead this year. Combine them with trendy massive gold chains and folded necklaces that combine perfectly with metallic colors.
Metallic swimsuit Only, upper part 'Talli', aboutyou.cz, 549 CZK
source: aboutyou
"Summer 2022 is marked by high gloss and glitter – anything that brightens you in the sun," says Danni Gisbourne, founder of Summer Club The Label.
Ribbon sensual swimsuit
Whether you have an athletic, straight or round figure, the swimsuit suits everyone and is very sensual. Either buy a swimsuit with built-in straps or take an ordinary swimsuit that you already have. Complete them with a fashionable scarf or belt, even if it is more suitable for sunbathing than swimming.
STRAPPY Women's swimsuit tape monokini black, shim.cz
source: shim
One-piece swimsuit that covers imperfections
One-piece swimsuits are a great option if you want to hide your belly or larger breasts or you may be among the women who are ashamed to take off their swimsuits. The rule that one-piece swimsuits are not feminine and sexy no longer applies. Quite the contrary! They shape your figure beautifully and show you the advantages.
Dolly Red women's one-piece swimsuit, astratex.cz
source: astratex
Romantic ruffles for a romantic soul
The ruffles, which move on the border between sexy and romantic style, give the one-piece swimsuit a charming touch. Bold ruffles, from showy flowers to gorgeous plaid, can be worn as is, or combined with a skirt long down to the ground that waves in the wind.
Luxury women's swimsuit with ruffles Celeste, booho.cz
source: bohoo

Source: Moda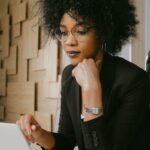 Camila Luna is a writer at Gossipify, where she covers the latest movies and television series. With a passion for all things entertainment, Camila brings her unique perspective to her writing and offers readers an inside look at the industry. Camila is a graduate from the University of California, Los Angeles (UCLA) with a degree in English and is also a avid movie watcher.