photo: courtesy of La Organica
In the current months, our skin goes through a demanding period full of hot sun. She will need double care and in addition to the vitamins and minerals that we give her through diet or supplements, we can take care of our face and body to the maximum with a few simple steps.
Gentle cleansing balm with extracts of organic baobab and vanilla
Before we start taking care of our skin in any way, we must clean it gently and sensitively. Gentle cleansing melt La Organica is rich in nourishing organic baobab oil, which soothes and hydrates the skin. Extracts from natural sugars are gently mixed with water to form a creamy milk that cleanses from all impurities and leaves the skin clean, calm and hydrated. Even if you suffer from dry skin. Gently massage the balm into the dry skin of the face, including the area around the eyes, apply lukewarm water to create a rich creamy milk, and then rinse everything off.
Our reviewers: We can confirm that you will have beautifully clean and supple skin, which you will then take good care of. Regularity and consistency are important. Even women with dry skin will appreciate this balm.
Gentle cleansing balm with extracts of organic baobab and vanilla La Organica / 120 ml 690 CZK
The intelligent body cream improves the firmness and elasticity of the skin
You may be wondering why an intelligent body cream? It contains innovative ingredients that provide the skin with targeted care, improve the firmness and elasticity of the skin, smooth it and hydrate it. Smoothing body contour gives your skin luxurious care that smoothes and softens its texture and helps the body to heal the skin to the maximum so that you feel as good as possible.
Our reviews: And indeed, we rank this cream among those that give a feeling of freshness and lightness after application. Just one or two uses a day and give your body everything it needs. No unnecessary lubrication x times a day. The intelligent body cream has a very specific scent that underlines its effects.
360 Smoothing body contour cream La Organica / 180ml 930 Kč
Acne first aid serum with the power of a tropical rainforest
Do you suffer from acne even though you have had puberty for a long time? We have a simple solution for you. A natural but very strong serum that is suitable for the treatment of oily and combination skin at any age. The Amazon blend of La Organica from acai and copaiba berry extracts has been shown to reduce sebum production, heal sores and pimples, and tighten pores. Leaves skin clean, calm and matte. In the morning and evening, gently apply Rainforest Rescue Blemish serum to cleansed skin and let miracles happen.
Our reviews: If you are one of those who suffer from acne, you will definitely not step aside with this serum. It may not completely solve every pimple you have on your face and décolleté, but it will definitely alleviate the overall problem of acne and heal everything faster.
Acne first aid serum with the power of the tropical forest La Organica / 10 ml 330 CZK
Deep nourishing lip balm
We evaluate the mixture of organic shea and cocoa butter, which nourishes and hydrates dry lips, as a complete bomb. With a very pleasant aroma of organic essential orange oil and a velvety texture, you will give your lips absolute well-being. Cocoa butter is a hearty fat derived from the same beans as chocolate. Helps protect fragile skin on the lips. Lip Treat hydrates the lips and skin and keeps moisture inside. Shea butter is a superfood for the skin from the seeds of the fruit of the shea tree (buttercup) and is also naturally rich in vitamins A, E and F. Red orange essential oil promotes collagen production and intensifies blood circulation to the skin. The dazzling and energetic aroma of red orange calms the nerves, relaxes the spirit and awakens joy. Massage the balm into the lips or use it as an SOS balm for the elbows and knees. You can also use it on very dry hair roots or as a soothing cream on very dry hands.
Our reviews: This little La Organica miracle is number one for us! Imagine the absolute good for your lips. Believe us, without this balm you will not want to take another step.
Lip balm with organic cocoa and orange La Organica / 30 ml 320 CZK
Hand disinfection
Gentle and gentle for our skin, at the same time in a practical package with a spray and a design-nice package. This is Keep Calm and Spray on La Organica, which contains 70% alcohol, which is 10% more than the minimum recommended level, which is considered effective against viruses, bacteria and COVID-19 virus.
Our reviews: Hand on heart, we have tried countless disinfectants in the last two years. The hands are usually dry, sometimes cracked. You can comfortably carry this practical sprayer in your handbag or have it on hand in the car, and you can be sure that even after repeated use, your hands will not dry out like normal disinfectants. Definitely yes for us!
KEEP CALM AND SPRAY ON – hand disinfection La Organica / 100 ml 366 CZK

Source: Moda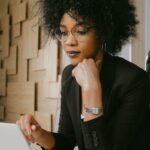 Camila Luna is a writer at Gossipify, where she covers the latest movies and television series. With a passion for all things entertainment, Camila brings her unique perspective to her writing and offers readers an inside look at the industry. Camila is a graduate from the University of California, Los Angeles (UCLA) with a degree in English and is also a avid movie watcher.