photo: Unsplash / Fleur Kaan
Treating ourselves to a good and undisturbed night, during which we get rid of stress, get quality sleep and do our best for our body, is essential for our health. We can easily prepare for any such night. So you can be sure that you will wake up in the morning rested with radiant and beautiful skin.
Face masks are such a little miracle for our skin. Especially night masks, which can provide the skin with the necessary hydration and nutrients throughout the night, while we sleep in beauty. Night masks are specially designed for intensive night skin regeneration. They contain substances that our skin can absorb best during sleep. Regenerative ingredients are released into the skin during the entire sleep period, so preferably eight hours. Yes, just imagine – eight hours of intensive care. During this time, your skin receives everything it lacks and you wake up in the morning with hydrated, fresh and nourished skin.
POETIKO Evening mask for immediate nutrition and collagen production (poetico.organic.cz, CZK 480).
You apply the night mask in your evening routine at the time when not only the skin, but also the whole body is preparing to start all regeneration processes. As the body temperature increases, the skin naturally loses more water, and with insufficient care, it can be dry and dull in the morning. Night masks have a great ability to retain moisture in the skin, increase its hydration and at the same time nourish the skin thanks to a large number of active substances.
And how to choose the right night mask and how to use it?
Choose a night mask according to your skin type. The effects of the mask will be manifested mainly on dry, dehydrated and stressed skin. If your skin is sensitive, definitely reach for a night mask specifically for it. Such a strong load of active ingredients could only irritate her.
Use the night mask as needed, preferably once or twice a week. Do not apply it immediately before you lie down under the covers. It needs its time to be absorbed sufficiently. After waking up, it is enough to wash your face with lukewarm water and treat your skin to your usual skin routine.
The Body Shop Tea Tree night mask against skin imperfections with salicylic acid (thebodyshop.cz, CZK 729).
Origins Drink Up Intensive Mask with avocado and glacial water for intensive skin hydration (sephora.cz, CZK 690).
Havlíkova Apotéka Damask rose night mask with extract from the rare Damask rose for skin relaxation, wrinkle reduction, deep hydration and regeneration of all skin types (havlikovapoteka.cz, CZK 303),
Havlíkova Apotéka Sweet dreams night mask with hyaluronic acid, which works on the skin all night. The guaranteed result will be hydrated and fresh skin full of energy in the morning (havlikovapoteka.cz, CZK 303).
Laneige Water Sleeping Mask refreshing gel mask providing a high dose of hydration thanks to LANEIGE's patented hydro-ionized mineral water (sephora.cz, CZK 810).

Source: Moda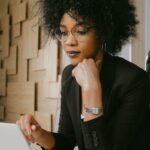 Camila Luna is a writer at Gossipify, where she covers the latest movies and television series. With a passion for all things entertainment, Camila brings her unique perspective to her writing and offers readers an inside look at the industry. Camila is a graduate from the University of California, Los Angeles (UCLA) with a degree in English and is also a avid movie watcher.