Effortless chic – you can definitely do this with just one piece in your wardrobe, no matter what your budget or style. It's about a white shirt.
source: elle
Can you think of anything so simple that works almost anytime? You wear a shirt on a weekend walk around town, take it to work, it's ideal for an evening out at a popular restaurant, but feel free to take it on an evening at home watching Netflix. Countless combinations and still with one piece.
source: pexels
The white shirt even has its own icons. Hollywood stars like Audrey Hepburn and Grace Kelly wore them loose with capri pants or tucked into sheath skirts. Another great inspiration comes from Julie Roberts from the movie Pretty Woman, in which she wore a white shirt tied around her waist.
Victoria Beckham is definitely one of the modern muses in white shirts. It is here that you will find so much inspiration for styling white shirts. For example, her carefree way of rolling up the sleeves.
source: elle
So whether you prefer any cut or material that fits you and find it, you can be sure that you have won. And we will help you with that search.
WHAT WITH
source: cos
& Other Stories
source: stories
Sézane
source: sesame
Zara
source: zara
Arket
source: arket

Source: Moda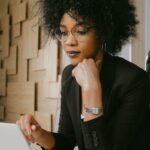 Camila Luna is a writer at Gossipify, where she covers the latest movies and television series. With a passion for all things entertainment, Camila brings her unique perspective to her writing and offers readers an inside look at the industry. Camila is a graduate from the University of California, Los Angeles (UCLA) with a degree in English and is also a avid movie watcher.