Moments
In the Moments collection from the Pandora brand, it was always about experience and experience, which is then reflected in your jewelry. If you are the proud owner of a pet who shares such moments with you, this collection is just for you. As part of the collection, Pandora introduces a range of new collars and engravable pet tags.

Source: Courtesy of Pandora
Tune in
If you have a feline or canine friend at home, you've probably already thought a few times about a collar or other accessory that would describe not only him, but also match you. Pandora has added exactly such an option to its wide portfolio. It is a good habit of this brand to do everything tastefully and with a selection that will suit everyone. That's why it comes in two color variants – pink and black. At the same time, it offers pendants in the shape of bones, paws or hearts, on which you can have any information or details about your pet engraved.

Source: Courtesy of Pandora
Accessory materials
The new Pandora products intended directly for our pets are made of carefully selected materials, a plant-based textile without leather admixture was chosen for the collar, and the accessories are made of light stainless steel that is gentle on the skin of dogs and cats.

Source: Courtesy of Pandora
"When designing products for pets, new requirements had to be factored into our process, so we worked with a unique set of materials to create products that fit them." said Vice Presidents and Creative Directors A. Filippo Ficarelli and Francesco Terzo. "We look forward to seeing how our Pandora community will be decked out in Pandora jewelry along with their pets."
More sizes, more options
The collars are suitable for small and large animals, are adjustable and come in two colors and four sizes to make it clear that you and your four-legged friend belong together.

Source: Courtesy of Pandora

Source: Moda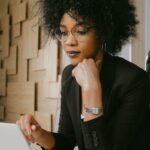 Camila Luna is a writer at Gossipify, where she covers the latest movies and television series. With a passion for all things entertainment, Camila brings her unique perspective to her writing and offers readers an inside look at the industry. Camila is a graduate from the University of California, Los Angeles (UCLA) with a degree in English and is also a avid movie watcher.