source: courtesy of Rowenta
Finding suitable helpers in the bathroom is not just that. Every woman knows about it. Rowenta comes with some news and we will be happy to introduce them to you.
Skin care comes first
When is the right time to start regular skin care? Each of us takes care of ourselves as best we can and for each of us it holds that our body as well The skin requires very individual care. But what do we all have in common? Regular and thorough skin cleansing. A face free of impurities that settles on it overnight or during the day, absorbs day or night cream much better. On healthy and fresh skin, the applied makeup then looks much more perfect and gives the face the desired charm.
Take the right first step with us for healthy, beautiful, fresh and supple skin! Set up your beauty routine or daily skin care ritual – morning and evening skin cleansing, and don't forget the area around the eyes for a always bright look. Start your day with a bathroom party! Also, end it before falling asleep. Play your favorite music or podcast, apply make-up serum on your face and turn it on Rowenta cleaning brush.
Rowenta Anti-Blemish
It is a cleaning brush suitable for young ladies in ages 20 to 30. However, skinny girls who suffer from any imperfections on the face can start cleansing the skin. With a cleaning brush, all you need is one one minute and you will immediately know that your skin is softer and clearer. And you definitely rejoice when after regular use will reduce the visibility of the pores, the skin will not be dry and will look healthier! It will also effectively help you with make-up removal, thus saving you time every day. To ensure long-lasting brush performance, simply insert the brush head into the blue box disinfectant LED light.
source: courtesy of Rowenta
More experienced women will certainly enjoy Rowenta Radiance Booster. This cleaning brush will take your skin care to a new level. In just one minute, it can smooth and brighten your face thanks to gentle and soothing care. In addition, you can easily and effectively remove skin from it. After each cleaning, you can easily clean the brush head with a disinfectant zone with blue LED light. Feel free to include this toothbrush in your daily care, whatever your skin type. The package also contains two different brush headswhich are suitable for more sensitive areas and skin types.
source: courtesy of Rowenta
Review: "It is a great helper in cleansing and removing make-up from the skin. I can't praise him, my skin is beautifully soft and smooth. It can remove make-up or cleanse the skin. It can also be used for peeling. The whole cleaning only takes a minute, so it's really quick and easy. I use it every day and I am very satisfied. " Monika Holemá, editor.
Rowenta Anti-Fatigue
The massage device guarantees that you will look your best every day. Thanks to gentle and soothing vibrations reduce puffiness under the eyes, you will reduce their visibility and you will look more relaxed – you can choose from two speeds, so it depends on the condition of your skin and the eye area, which speed you choose. You can improve minor imperfections with a blue LED light, which cleanses your skin beautifully. Thanks cooling effect your skin will be beautiful to look at and touch. Help your eye cream massage devicewhich will further support its effect.
It is a great helper in skin care Rowenta Anti-Aging, a massage device that will take care of the freshness and youth of your skin. It smoothes out fine lines in the contours of the eyes with the help of advanced red LED light, and in addition, thanks to the gentle vibrations, it reduces the visibility of the bags under the eyes. The applied eye cream is easily absorbed thanks to gentle vibrations and thus penetrates the skin better, your skin will be more radiant in a short time every day. Rowenta Anti-Aging is very compact, so it will take care of the beauty of your skin both at home and on the go.
source: courtesy of Rowenta
Move into your hairdresser's bathroom
With news Rowenta Ultimate Experiencedeveloped based on the experience of French hairdressers, you can have every morning perfectly ironed hair with volume from roots to ends, regular waves or hair perfectly blown. You no longer have to dream of your own hairdresser, you can do flawless hair styling yourself!
source: courtesy of Rowenta
For healthy and thick hair Hairdressers recommend blowing them carefully after washing. If your arms start to hurt at the thought, it's time to buy Rowenta Maestria Ultimate Experience. New dryer takes blowing to the level of professional styling – is very light (only 385 g), combined with a digital brushless motor for high airflow, and a particularly narrow concentrator (5 mm) for hair drying, you have the world of hair styling at your fingertips. The thinner the concentrator, the more precise the adjustments you can make – you blow your hair perfectly smooth or you can easily create waves via a brush.
Thanks unique Air-To-Care ionization technology Properly charged ions get to your hair according to your current condition, and the shine and natural balance of your hair are thus guaranteed. The fact that you have styling completely in your hands is also evidenced by the possibility to choose from nine different combinations of degrees heat and air flow. In addition to the thin attachment, the set also includes a concentrator (9 mm) for fluffy and supple hair and a diffuser for volume and wave shaping. There is no need for hairspray to fix the final hairstyle, just use the cold air function, which is thanks digital brushless motor immediately after switching.
Rowenta Inimitable Ultimate Experience
With a hair straightener, you will feel unique every day, just like when you leave your favorite salon satisfied. You can achieve perfectly ironed hair with volume with the comb on the iron – the comb precisely guides the hair from the roots to ends over 3D ironing plates with mineral surface. Two 3D floating boards guarantee optimal contact with the hair along its entire length. The iron is equipped with a unique technology that perfectly regulates the heat in the plates for a perfect and even result. Thanks to flawless glide and the rounded edges do not pull not even breaking hair, which you can not only iron thanks to the removable comb, but also curl or twist.
source: courtesy of Rowenta
It is in the hair when ironing 100% keratin is retained, the hair shines and is smooth. The iron is heated in just 25 seconds, you can choose from lower temperatures around 120 ° C for minor modifications up to 200 ° C for easy curling of luxury waves. The shape of the iron has been developed so that you have absolute control over the accuracy of the styling with minimal effort, which allows for a reinforced handle frame.
PR message from the Rowenta brand

Source: Moda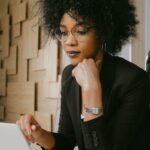 Camila Luna is a writer at Gossipify, where she covers the latest movies and television series. With a passion for all things entertainment, Camila brings her unique perspective to her writing and offers readers an inside look at the industry. Camila is a graduate from the University of California, Los Angeles (UCLA) with a degree in English and is also a avid movie watcher.