Instacure range
The hair cosmetics brand Matrix, which belongs to the Professional Products Division of L'Oréal Czech Republic, has been gaining favor for several decades mainly thanks to uncomplicated solutions to all hair problems, playful and timeless care for all types of hair and friendly communication with its hairdressers and clients. In June, Matrix officially introduced the new Instacure line to the Czech and Slovak markets, which is already available in hair salons. From August, the line is also available online and at the brand's partners. September is dedicated to all communication with the final consumer, that's why we welcomed you, journalists, only later.
Focus
The Instacure range has currently focused its attention on the number one problem: extremely stressed hair. This problem is exacerbated by demanding procedures such as styling, regular blow-drying, curling or ironing, as well as staying in a smoggy environment, chlorine and long-term stress. "There is no woman who does not face the problem of damaged hair as a result of daily hair styling. We find a large number of broken hair ends on the comb every day. That's why the Instacure series is the ideal companion for every woman's bathroom. In 3 steps, it strengthens weakened hair and thus reduces the brittleness of weakened and fragile hair." explains Andrea Babicová, product manager of the Matrix brand. The result is hair that lacks strength and shine, hair that is sensitive and brittle. The complete Matrix Instacure hair line is intended for them, which provides the following benefits to all hair types:
Instantly fills porous areas.
Gently removes dirt and deposits.
The protein component protects and nourishes the hair.
In a single moment, it prepares the hair for subsequent care.
The result is healthier, smoother and more manageable hair.
The power of liquid proteins
What is under the eyelids
A rich cocktail of liquid proteins creates a protective shield around the hair and at the same time can strengthen the weakened hair fiber. By filling the porous areas, the hair becomes smooth and supple. Matrix Instacure is therefore a professional hair service available to everyone. The complete Instacure routine consists of Matrix Instacure Cleansing Shampoo against hair breakage, Matrix Instacure Nourishing Conditioner with Maximum Liquid Protein and Matrix Instacure Vitamin Spray with Provitamin B5.

Source: courtesy of Matrix
"This line perfectly complements the care offer for female clients. Most women complain of fast growing scalp hair, but an invisible increase in length and weak, split ends. The Instacure range is a great solution to this problem. Thanks to the pink color of the packaging and the perfectly tuned perfume, this line is also attractive and popular," dgiven by Monika Vítková, hairdresser and trainer of the Matrix brand. With regular use of the Matrix Total Results Instacure care routine, stressed hair will become up to 60% stronger, supple and soft. And above all – they can grow uncomplicated and healthy.

Source: Moda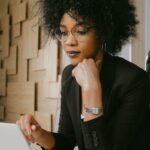 Camila Luna is a writer at Gossipify, where she covers the latest in movies and television series. With a passion for all things entertainment, Camila brings her unique perspective to her writing and offers readers an inside look at the industry. She has been writing for Gossipify for several years, and has become known for her in-depth analysis and thoughtful commentary on the latest releases. Camila is a graduate from the University of California, Los Angeles (UCLA) with a degree in English and is also a avid movie watcher.