Thanks to its reflective technology, the collection is ready for both day and night running. Special attention is also paid to cuts that help shape the figure and are created so that every figure feels good in 4F clothing. The collection is available in selected 4F stores in the Czech Republic and Slovakia and also online.
4F is a well-known and established Polish sports brand that brings quality sportswear to the Czech Republic and Slovakia. The current running collection designed according to current trends offers 7/8 leggings, long running pants, shorts, sweatshirts, sports bras and T-shirts. It is made of synthetic knitwear, which plays a vital role in the sportswear category, mainly due to its perfect absorbency, improved breathability, softening capabilities and sun protection.
The use of new technologies is one of the brand's priorities, as is the testing of new materials. This line brings several of them to life. Starting with reflective technology also known as "glare" – formed from a powder made of small fragments of glass combined with knitwear and fabric. The reflective element (glass) means greater visibility in contact with intense light. Another technology is represented by "quick dry finish", which absorbs sweat from the skin much faster – basically 70% of it dries within 30 minutes. And finally, UPF 50 – technology that protects against ultraviolet radiation from the sun's rays. The running collection also includes a super light one Harmony XPerience running shoes.
YOU CAN VIEW THE ENTIRE COLLECTION IN OUR GALLERY.
You can find all products from the running collection in selected 4F stores in the Czech Republic, Slovakia and also online.
LIST OF STORES 4F – CZ / SK
4F Chodov – Roztylská 2321/19, Prague 4
4F Černý most – Chlumecká 765/6, Prague 9
4F Anděl – Plzeňská 8, Prague 5
AuparkShopping Park -Einsteinova 3541/18, Bratislava

Source: Moda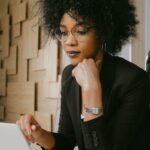 Camila Luna is a writer at Gossipify, where she covers the latest movies and television series. With a passion for all things entertainment, Camila brings her unique perspective to her writing and offers readers an inside look at the industry. Camila is a graduate from the University of California, Los Angeles (UCLA) with a degree in English and is also a avid movie watcher.