Keith Haring 1958-1990
Keith Haring was one of the most famous young artists, filmmakers and performers whose work responded to the urban street culture of the 1980s. Inspired by the graffiti artists whose works covered the city's subway cars, Haring began to draw with white chalk over black paper, which was used to cover blank billboards. Not only was Haring able to reach a large and diverse audience with his subway drawings, but eventually the subway became, as Haring put it, a "laboratory" for his ideas to be processed. As early as 1980, Haring began exhibiting in galleries and museums around the world, but continued to participate in public projects, including literacy campaigns and AIDS initiatives.

Source: Courtesy of Pandora
Main inspiration
To celebrate the launch of the new collection, the Pandora campaign brings to life the expressions and bursts of creativity that filled downtown New York in the 1980s and inspired Keith Haring to create his signature pop-art style. The Keith Haring x Pandora campaign captures the infectious energy of the zeitgeist that shaped the artist's most iconic works, from budding rappers, breakdancers, skateboarders, clubbers, to basketball players and drummers on the streets of New York.


Source: Courtesy of Pandora
Flash collection
Embellished with flashes of bright tones and based on a mix of different metals, the collection mimics the bold lines and colors that once graced the streets of New York. Featuring 12 pieces – eight pendants and a pendant bracelet, two rings, a necklace and earrings – all inspired by the visionary's symbolic pieces including the barking dog, angelic child and signature bold straight lines

Source: Courtesy of Pandora

Source: Moda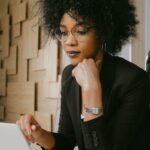 Camila Luna is a writer at Gossipify, where she covers the latest movies and television series. With a passion for all things entertainment, Camila brings her unique perspective to her writing and offers readers an inside look at the industry. Camila is a graduate from the University of California, Los Angeles (UCLA) with a degree in English and is also a avid movie watcher.