Juzika is a young Czech brand founded by medicinal chemist Mgr. Radomír Jůza, which uses only clinically proven patented ingredients obtained from natural sources to solve acne skin imperfections. In addition, it places great emphasis on sustainability and ecology at all levels of production. It cooperates with leading European suppliers of cosmetic raw materials, but the development and production itself is carried out in the Czech Republic. Juzika's brand vision is to create products for all possible skin concerns using only science-based, nature-inspired ingredients that really work, while focusing on creating a sustainable, youthful and stylish brand. They also try to educate the young public about skin problems. We know very well that acne can torment not only the skin, but also the human soul.
"Thanks to the patented natural active ingredients, our customers get truly unrivaled products. The development of these cosmetics took over two years and we are really proud of these products", says the company's founder and owner, Mgr. Radomír Jůza.
Starting today, Czech customers can buy anti-acne cosmetics, specifically cream and serum, on the juzika.cz website. These products will allow them to effectively but at the same time gently beat pimples.

You can follow Juzika on Instagram @juzika_cz, on TikTok @juzika.cz and on Facebook Juzika.
Juzika's representative research involving more than 45 people between the ages of 12 and 44 showed that 83% of testers observed an anti-acne effect after the first week of use. Furthermore, none of the testers experienced unwanted side effects such as dryness or irritation of the skin, which are very common side effects of standard skin acne medications. Juzika is therefore functional and gentle at the same time.

Source: Moda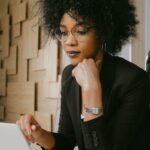 Camila Luna is a writer at Gossipify, where she covers the latest movies and television series. With a passion for all things entertainment, Camila brings her unique perspective to her writing and offers readers an inside look at the industry. Camila is a graduate from the University of California, Los Angeles (UCLA) with a degree in English and is also a avid movie watcher.