Just as we treat ourselves to something to eat every day, our skin also needs nourishment. He does a huge amount of work, almost without a break. The skin routine should therefore be an indispensable part of your daily routine, both in the morning and in the evening.
Whether you wear make-up or not, the skin of each of us needs attention twice a day, which includes thorough cleaning and follow-up care. Polluted air and dust stick to the skin throughout the day, which, in combination with sebum, clogs the pores. Therefore, include a skin ritual in your routine that you can enjoy as a sacred moment that you dedicate to yourself, and above all to your skin.
Part of the Ritual – Double Makeup Removal
We look at our face every morning and every evening. How our skin looks is a reflection of how we take care of it. Wrinkles or other ailments will not develop overnight, and if we want to prevent them, it is necessary to observe rituals. The skin perceives our lifestyle very well and everything we (don't) give it (doesn't) come back to us. Therefore, give it a few minutes of care in the morning and in the evening and you will see how it will reward you. It is important to know which products to use, when and in which order, and how they interact with each other. By following a complete care regimen, you ensure that your skin is properly cleansed, hydrated, and receives the care it needs.
The basis is completely clean skin. The times when it was enough to remove make-up with an ordinary cream or soap are over. During the day, the skin is burdened with make-up, and overnight, impurities from the air, the pillow and old skin cells accumulate on it. Therefore, it is important to take care of its cleansing not only in the evening, but also in the morning. Correctly, this step should be two-phased – during the first cleansing, reach for an oil-based product, in the second, reach for a gel that refreshes the skin and rids it of the last remnants of impurities without damaging the skin's protective barrier. At the same time, blood circulation is activated during cleaning, which promotes its brightening.
Product tip: Oriflame cleansing oil and cleansing gel
Did you know that oil-based cleansers thoroughly remove all impurities, including stubborn makeup? Just apply the cleansing oil from Oriflame to dry skin, spread lightly over the entire face and massage. Then rub with moistened fingers until the oil turns into a white milky emulsion and then wash off. For the second stage of make-up removal, choose an intelligent cleansing gel that gently cleans the skin and at the same time takes care of its hydration, toning and serum absorption before applying moisturizing creams.
Part of the ritual – Care
Application of eye cream
Never leave out the area around the eyes from the ritual. It is true that the sooner you start taking care of it, the more likely you will ensure a youthful appearance even at an advanced age. The skin around the eyes is very delicate and loses its elasticity due to the slowing down of collagen production. Moreover, there are no pores in the eye area that would naturally lubricate the skin. Keep in mind that you should be as gentle as possible during any manipulation in this facial area, whether it refers to removing mascara or applying cream.
Tip from Lussi:
It is important to include one extra step in your skin ritual 1-2 times a week, which is exfoliation. Thanks to peeling, the skin gets rid of dead cells and unclogs clogged pores. In this way, far more active substances from the products reach the skin. Include this step in your routine and you will see that cell renewal, skin brightening, pigmentation, wrinkles, or problems with enlarged pores will improve. Lucia "Lussi" Šenková, product manager and beauty trainer of Oriflame
Serum application
The serum encourages the skin to look and feel full of freshness and vitality. Thanks to this product, she receives a highly concentrated dose of active substances, which helps the perfect absorption of creams, the application of which follows in the next step.
Application of cream
There are combination creams that recommend applying both morning and evening. Avoid those. There is a reason why creams are divided into day and night creams. The daily ones have a light texture, which makes them a suitable foundation for make-up, they provide the skin with all-day nutrition, hydrate and protect it thanks to the SPF factor. Night creams are denser and do not contain an SPF factor or brightening substances, but they are richer in the concentration of active substances that provide the skin with extra nutrition while you sleep.
Don't remember the procedure? Consistency will tell
You can perform the skin ritual correctly if you follow its procedure step by step. This process is very important if you want your skin to look healthy at any age. Since it is not possible to supply the skin with everything it needs in one product, we must treat it to a suitable combination of substances through various products. And if you are just starting the ritual, remember that after cleansing, it is correct to apply the products according to the consistency – from the thinnest to the thickest. You can never go wrong with this draw.
Treat yourself to a 5-minute skin ritual with 5 NovAge products
When science meets the power of nature, it's usually a good sign. This also applies to the NovAge product category, in which you will find extracts from plant stem cells that naturally fight against the aging process of the skin. Every woman wants to be proud of younger and healthy looking skin regardless of age. The key to the best results is not only a suitable combination of products, but also their correct application. Therefore, choose a suitable range specifically for you and include important skin rituals in your daily routine. Clinical tests confirm that following the complete ritual you will achieve at least 7x better results. And don't forget – the first step to success is always a thoroughly cleansed skin.
Available for purchase at the e-shop www.oriflame.cz

Source: Moda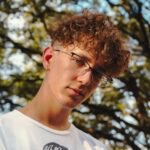 Benjamin Smith is a fashion journalist and author at Gossipify, known for his coverage of the latest fashion trends and industry insights. He writes about clothing, shoes, accessories, and runway shows, providing in-depth analysis and unique perspectives. He's respected for his ability to spot emerging designers and trends, and for providing practical fashion advice to readers.