The symptoms are very similar and therefore the diagnosis of endometriosis is usually delayed. Know how to spot warning signs
Endometriosis is a common problem in women's health, according to the Ministry of Health. The World Health Organization (WHO) estimates that 180 million women face the problem worldwide – of this total, seven million are Brazilian. Furthermore, the disease is the leading cause of female infertility.
Gynecologist dr. Mariana Rodrigues, a specialist in the treatment of endometriosis, explains that the condition is characterized by the abnormal growth of endometrial tissue in regions outside the uterine cavity. One of the most common symptoms of the disease is severe and frequent colic. However, women without endometriosis can also experience this discomfort. So how to differentiate a menstrual colic from a frame of endometriosis?
The first step is to understand that having so many intense cramps is not normal. "One of the problems with endometriosis is that there's a culture that having menstrual cramps is normal, but that's not always the case. Women who have progressive, disabling, severe cramps that get more intense with each cycle should pay attention , as this is one of the main signs of endometriosis," explains Mariana.
Signs that may indicate endometriosis
The doctor points out the symptoms that all women should be aware of to ensure the correct diagnosis of endometriosis. In that case, it is ideal for treatment to start as soon as possible. In addition to menstrual cramps changing, there are other issues that should be noted:
Bleeding in stool;
Palpable abdominal mass;
intestinal changes;
Pain to defecate or urinate;
Pain during sexual intercourse.
If one of these symptoms appears, together with the cramps, the woman needs to see a specialist as soon as possible, the specialist emphasizes.
Treatment and prevention
"We have seen an increase in cases of endometriosis, mainly due to external factors such as exposure to pollutants, pesticides, stress and lack of exercise, as well as the fact that women prefer to get pregnant later. All these problems can contribute to the onset and development of the disease", evaluates the gynecologist.
According to her, a healthy diet, accompanied by physical exercises and stress management activities, contributes not only to the treatment, but also to the prevention of endometriosis, including the return of the disease. "It is worth remembering the importance of having a medical check-up to treat the disease," Mariana recalls.
Treatment of endometriosis can be clinical or surgical. "To alleviate the symptoms of women who do not want to get pregnant and who have no indication for surgery, we do hormonal blockade, to stop menstruation, we recommend the use of phytomedicines, vitamins and an anti-inflammatory diet. And we have also guided the practice of physical activity and pelvic physiotherapy associated with acupuncture", explains the specialist.
According to Mariana, the treatment should be carried out throughout the woman's life, to monitor and prevent the progression of the disease.
Source: Terra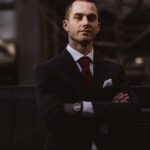 Ben Stock is a lifestyle journalist and author at Gossipify. He writes about topics such as health, wellness, travel, food and home decor. He provides practical advice and inspiration to improve well-being, keeps readers up to date with latest lifestyle news and trends, known for his engaging writing style, in-depth analysis and unique perspectives.