Purple Day is World Epilepsy Awareness Day, a neurological disorder that causes seizures
March 26 has, since 2008, been known as Purple Day, or Purple Day. The global campaign was created by Cassidy Megan, a nine-year-old Canadian girl at the time, with help from the Epilepsy Association of Nova Scotia (EANS ). The goal is to raise public awareness of the disease.
Cassidy chose the color purple to represent epilepsy because she felt the lavender flower, often associated with loneliness, represented the feelings of isolation that many people with epilepsy experience.
Epilepsy
Epilepsy affects 2 percent of the population in Brazil and affects an estimated 50 million people worldwide, according to the World Health Organization (WHO). It is a temporary, reversible change in brain function that has not been caused by fever, medications, or metabolic disorders.
These episodes occur when a group of neurons in the brain, which have a propensity for firing random electrical discharges, fire. The type of epileptic seizure best known by the population is the convulsive seizure, in which the neurons responsible for muscle control are activated, generating the typical movements that we see in these episodes.
"This electrical discharge can be focused on a group of neurons or spread beyond this diseased circuit and cause all kinds of symptoms," explains Dr. Guilherme Torezani, coordinator of cerebrovascular diseases at Hospital Icaraí and Hospital e Clínica de São Gonçalo.
It is worth mentioning that there is still a lot of misconceptions and lack of information about epilepsy. However, people with epilepsy can lead normal lives if they follow the appropriate treatment with continuous-use medications prescribed by the neurologist, Guilherme says.
Symptoms
According to the doctor, depending on the region of the brain where the activation occurs, the patient may or may not lose consciousness. At the end of the crisis, the patient may feel confused, with slowed thinking and take time to return to normal.
These are other signs that may occur:
Focal and motor seizures such as: movements of only one arm or leg, twitching on one side of the face, for example;
Discognitive crisis, in which the person is "airy" for some time.
"The most important thing is that, when these symptoms become repetitive, it is necessary to be attentive and seek a neurologist to investigate. The crises, in addition to being frequent, follow the same pattern of behavior, being variable in relation to the duration ", explains the doctor.
Essential care and treatments
According to the neurologist, epilepsy treatment is one of the richest in terms of drugs that act on neurons. Thus, they avoid messy electrical shocks.
There are also neurosurgeries, if needed, after checking for any brain lesions in the patient's MRI scans.
"In addition, there is still cannabidiol, which is used for some refractory and difficult to control seizures and which has shown good responses, including through many studies," he adds.
Despite this, Guilherme cautions that, even with regular consumption of epilepsy medications, the patient may experience seizures when one or more of the episodes occur:
alcohol consumption;
Very short sleep;
Intense emotional stress;
prolonged fasting;
hypoglycemia;
Diet changes and more.
"In addition to these triggers above, if the patient forgets to take the drug or goes without the drug for a long time, there may also be seizures during this interval," he warns.
How to help someone having an epileptic seizure
During a seizure, the patient may struggle, bite his tongue, urinate, and even fall and hurt himself. This is because the person loses muscle tone. For Guilherme, the first step is to keep calm to help.
"To help someone having a seizure, it is recommended that you support the person so they do not fall to the ground and remove any objects that could injure them, such as sharp objects. Supporting the head is also essential, either with something soft, like a pillow or folded coat. If possible, lay the person on their side so they don't aspirate saliva or vomit, and stay next to them until the seizure has passed," she points out.
Guilherme explains that seizures are usually brief and the person who has epilepsy and has a seizure does not necessarily need to see a doctor. "If it's an unknown person, on the street for example, you can call a doctor. Especially if it's an unusual seizure, lasting more than 5 minutes, for example, which is a serious sign," he clarifies.
What not to do during a crisis
Your doctor warns you that, during a crisis, you should never:
Put your finger or any object in the person's mouth to prevent both of you from hurting each other;
Never hold the person back, just support them;
Never splash anything on your face, such as water or alcohol, which will not help you regain consciousness.
Source: Terra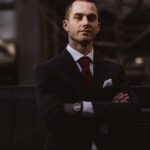 Ben Stock is a lifestyle journalist and author at Gossipify. He writes about topics such as health, wellness, travel, food and home decor. He provides practical advice and inspiration to improve well-being, keeps readers up to date with latest lifestyle news and trends, known for his engaging writing style, in-depth analysis and unique perspectives.