For a specialist, being aware of the impact of climate change does not necessarily mobilize action
Despite some awareness that the negative impacts of climate change are serious and need to be addressed, Brazil, at all levels, needs to accelerate the implementation of concrete actions, according to Patrícia Pinho, deputy director of science at the Research Institute Amazon Environmental Program (IPAM).
What is your assessment of the level of perception of climate change by Brazilians and adherence to actions to mitigate it?
When we look at the results of recent public opinion polls, Brazilians say they are very concerned about climate change. People are already feeling, on some level, some of the impacts of climate destabilization. There is a great perception of the increase in temperature and the change in seasonality. However, when it comes to the actions needed to mitigate climate change, Brazil still leaves much to be desired. We are more aware than the global average, but being aware doesn't necessarily trigger an action. It is a time when we need to act more. Each of us must do it.
If we were to put academia, government, companies and the population in order of the level of awareness here in Brazil, what order would it be?
Academia and the public are aware of this, and many companies are too and are looking to take action, because they are already feeling the economic impacts of climate change. At the government level, actions need to be more effective. We have a mitigation plan that has been shelved in the Bolsonaro government and yet it is an incipient and fragile plan, without many concrete actions. Some large cities, such as Recife and Rio de Janeiro, have adaptation plans, but with few effective actions to reduce risks. The new government has pledged to meet global targets for greenhouse gas emissions, but more needs to be done than zero deforestation. There is a need to move forward on the adaptation agenda, especially for the most vulnerable populations and regions.
Does the dissemination of the ESG concept contribute to greater awareness among people?
ESG certainly does not permeate the more colloquial language of the population. It has worked more for companies, and still unsatisfactorily, because it seems to be something more related to compliance with protocols, and we need to go further.
What can traditional communities and indigenous peoples teach about perception and adaptation?
These populations are more linked to the territory, resources and seasons, and precisely because of this link they have felt the changes in a more expressive way. They certainly have a lot to teach because they have been adapting and coping for a long time. They are resilient people, but they are at the limit of their ability to respond. Populations in the Amazon face extreme rainfall, following droughts, rising temperatures, compromised fisheries and food production, as well as increased incidences of respiratory and cardiovascular diseases. All this leads to what we call "hard" limits, which once exceeded generate a collapse. We must always remember that the human species is the most vulnerable and endangered. Nature may recover, in 100, 200 or a thousand years. The problem is human existence.
Source: Terra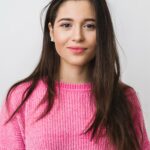 Rose James is a Gossipify movie and series reviewer known for her in-depth analysis and unique perspective on the latest releases. With a background in film studies, she provides engaging and informative reviews, and keeps readers up to date with industry trends and emerging talents.