Yes, not everyone can afford business class, but there are tips that will help you choose a comfortable seat when traveling economy class.

One can only envy looking at what the first airliners looked like – they even placed beds for travelers! On the other hand, in the past, smoking was allowed on flights, so it is not worth saying unequivocally that it was better before.
So reality: Modern air travel in economy class can hardly be called very comfortable. Few people really enjoy spending a few hours (or even more) at a stretch side by side with strangers (which, alas, are far from always pleasant). However, there are ways to be more or less comfortable even in this situation.
The longer the flight, the more important it is to choose the right seat on board. There are guidelines that can be applied to any aircraft model. Some of them may seem contradictory to you: it's all about priorities. Take good care of yours – and bon voyage!
Take care of your legroom
Of course, the most delicious are the seats in the first row after business class or at the emergency exits, where one is not wedged by the seats in front. But many airlines reserve them for passengers with children or reserve them for an additional fee. However, even in the usual place you can settle down, arranging free space for the legs. Don't fold backpacks and outerwear at your feet – put everything on a shelf above the seats. And, if you have the choice, don't reserve seats in the back row – not at all because of the proximity to the toilets. The backs of these seats are rigidly fixed and these seats are narrower than all the others.
ADVERTISEMENT – CONTINUED BELOW

Increase your chances of getting an empty seat in the middle of the row
Do not reserve the middle seat in the row. First, it is the most uncomfortable – its passenger is wedged on both sides, and the window and the aisle have the opportunity to sit more freely. Second, it is possible that with the outer seats occupied, the middle seat will remain empty if the aircraft is not overcrowded. And you will share it with another "extreme" passenger!
The second half of an airplane cabin traditionally fills up more slowly than the front, so choosing a seat there will increase your chances of getting an extra seat.
If you check in at the counter, you can always politely ask if there is an empty row and ask to be seated there. Perhaps you will be able to remain alone and even sleep. Another trick is to notice when boarding which rows are left without passengers and slip into them when the "Fasten your seat belts" sign goes out.
Are you a "window man" or a "walker"? Decide!
It might be worth getting started, but when choosing a seat, it's important to understand that the main thing for you is to be able to go to the bathroom, stand in the aisle, or stretch your legs without disturb others in your row, or you just want to lay your head on the fuselage and fall asleep, not wanting to follow the food cart route. The logic may change if you're not flying alone – then it makes sense to book the two extreme seats (again, the chance of staying with a free middle seat is higher).
Learn the model of the plane you will fly
Yes, now not very diverse planes take off from Russian airports, but nevertheless, look on the Internet for a diagram of the cabin of your plane in order to imagine where it is better to sit. Perhaps you expect discoveries.
Even more interesting materials – in our telegram channel.
Source: The Voice Mag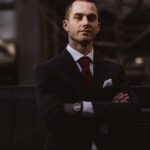 Ben Stock is a lifestyle journalist and author at Gossipify. He writes about topics such as health, wellness, travel, food and home decor. He provides practical advice and inspiration to improve well-being, keeps readers up to date with latest lifestyle news and trends, known for his engaging writing style, in-depth analysis and unique perspectives.