The Brazilian Society of Surgical Oncology warns that hookah use increases the risk of lung, stomach, esophagus and mouth cancers
Despite statistics provided by the World Health Organization, which estimate cigarette use as the cause of 8 million deaths a year, there is still a worrying reinvention of this harmful habit to lure young people into addiction, warns the Brazilian Society of Surgical Oncology (SBC).
Brazilian public policies are recognized worldwide for declining smoking prevalence, with the country managing to reduce smoking by 70% between 1990 and 2017. Despite this, e-cigarettes and hookahs, for example , have become popular especially among 18- to 24-year-olds due to consumption in moments of social interaction, sharing with friends at parties, the aesthetics of images on social networks and, above all, the attractive flavors of the inhaled substances.
Since 2018, the Federal Supreme Court (STF) has banned the use of additives in these products, but manufacturers of hookah essences are ignoring the decision.
Debunk the myth that hookah is less harmful
Dr. Erlon de Ávila Carvalho, thoracic surgeon and coordinator of the SBCO Chest Commission, debunks the myth that hookahs are less harmful to the lungs than conventional cigarettes.
"Due to the presence of essences that mask bad taste, some people may have the false impression that it is not that harmful, but this is a huge mistake. Hookah contains almost 5,000 toxic substances and a high concentration of nicotine much higher than that of a normal cigarette," he explains.
In addition, users often share the hookah mouthpiece with an accumulation of saliva, which can transmit certain diseases such as herpes, tuberculosis, hepatitis C and, of course, Covid-19. Several investigations in various parts of the world have already attested the correlation between the use of hookah and the development of cancers of the lung, mouth, esophagus and stomach, since the smoke contains carcinogenic substances in large quantities, such as tar, benzopyrene and heavy metals.
"An exposure of about 60 minutes can be equivalent to smoking 100 cigarettes and also, as with cigarettes, passive hookah smokers will also suffer," informs Carvalho.
Hookah user has 339% increased risk of cancer
One report published by the National Cancer Institute says hookah users have a 339 percent higher crude risk of lung cancer mortality than those who don't. The paper also highlights research that has shown a positive association between hookah use and the onset of respiratory illnesses, such as bronchitis, wheezing―as well as metabolic and cardiovascular disease.
Estimate of researchers that 7.3% of the Brazilian population regularly consumes or has had contact with the hookah, about 9 million people. Among young people aged 18 to 24, the percentage rises to 17%.
Therefore, the Brazilian Society of Surgical Oncology warns of the importance of public policies to welcome and guide people who wish to stop the practice; as well as more restrictive measures in the marketing of hookah flavored essences.
HOMEWORK inspires transformation in the world of work, in business, in society. Created by Compasso, a content and connection agency.
Source: Terra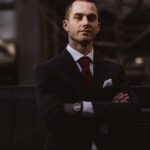 Ben Stock is a lifestyle journalist and author at Gossipify. He writes about topics such as health, wellness, travel, food and home decor. He provides practical advice and inspiration to improve well-being, keeps readers up to date with latest lifestyle news and trends, known for his engaging writing style, in-depth analysis and unique perspectives.