The Love Republic brand is launching a new project that celebrates the love of nature – the Love Garden initiative to green the city. On June 1, the brand gathered its star friends in the Krasnaya Presnya Park for a picnic timed to coincide with the launch of the campaign. Under the guidance of experienced landscape designers, celebrities planted a flower alley, after which an incendiary DJ set by Mark Shchedrin and signature cocktails from bartender Dima Nesterov awaited them.
Among the stars who attended the event were Nadezhda Sysoeva, Maria Melnikova, Samira Mustafayeva, Katya Kabak, Ira Smelaya, Vera Volt, Valerie Zoidova, Elena Kuletskaya, Alexandra Vlasova, Polina Favorskaya and many others.
Source: Hellomagazine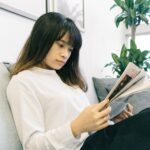 Ashley Fitzgerald is a journalist and author at Gossipify, known for her coverage of famous people and their lives. She writes about a wide range of topics, including celebrities, influencers, social media stars, and public figures. Her articles are known for their in-depth analysis and unique perspective. She is respected for her ability to keep readers up to date with the latest news and trends of the famous people.