This week, fans of Al Pacino, 83, were surprised by the news that he was expecting a child with Noor Alfalla, 29. The girl is already in her eighth month of pregnancy. The day before, it turned out that the actor refused to believe that he could "inseminate anyone." He demanded a DNA test.
Al Pacino found out about the pregnancy only when Noor was already in her sixth month. He was shocked by this news. The girl agreed to a DNA test. His results confirmed that the actor is indeed the future father. According to insiders, the artist thought that the relationship with Alfalla had ended a long time ago. Noor "fooled" Pacino, according to tabloid interlocutors. They also speculated that Noor had been wanting a child with the star for years.
She knew Al didn't want to have more kids, they're not in a relationship, it's a mess," the source said.
Noor became close to Pacino after becoming friends with his 22-year-old daughter Olivia, whose mother is actress Beverly D'Angelo. For the first time, they started talking about their romance in April 2022. Then the lovers were noticed on a date. Insiders then said that the couple began dating during the coronavirus pandemic.
The Oscar winner is already the father of three children with two women: he has 22-year-old twins Olivia Pacino and Anton James Pacino with Beverly D'Angelo. He also raised 33-year-old Julie with Ian Tarrant.
Source: Hellomagazine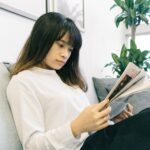 Ashley Fitzgerald is a journalist and author at Gossipify, known for her coverage of famous people and their lives. She writes about a wide range of topics, including celebrities, influencers, social media stars, and public figures. Her articles are known for their in-depth analysis and unique perspective. She is respected for her ability to keep readers up to date with the latest news and trends of the famous people.