Oba Hortifruti nutritionist, Renata Guirau, teaches how to increase meals and prepare the body to face winter
Betting on balanced dishes with greens, vegetables and fruit is the recipe for strengthening the immune defenses and preparing the body to face the approaching lower temperatures and the consequent increase in respiratory diseases.
"Food balance in the prevention of respiratory infections is one of the measures that have the most positive effects on health," explains Renata Guirau, nutritionist at Oba Hortifruti.
The expert says that several studies indicate the need to take care of gastrointestinal health to ensure a good immune response. study of 2020 PubMed shows that people who eat all food groups maintain adequate levels of vitamins and minerals and therefore are less susceptible to more serious respiratory diseases when they come into contact with some type of virus.
Increasing meals with varied ingredients ensures balance. "To include sources of vitamin CAS carambola, persimmon, orange, lemon, pineapple, strawberry, kiwi, passion fruit, acerola and cashews it's crucial," advises Renata.
Carrot, Pumpkin, Mango, Tangerine, Whole Milk, Cheese, Orange Melon, Sweet Potato, sources of vitamin A and beta-carotene, should also be part of the diet, as they act directly in the production of immune cells. Along with these foods, the beanrich in zinc, it helps in the absorption of nutrients and completes the strengthening of the body.
"One way to consume these groups together is in the form of broths, for example. It is a good option for cold, warms, nourishes and boosts immunity," says the nutritionist.
Fruits and vegetables that improve immunity
Renata lists a few seasonal foods to use in the preparations and gives advice on five recipes to integrate the menu!
Fruits: avocado, banana, persimmon, carambola, kiwi, apple, papaya, pear, mandarin, grape.
Vegetables: squash, zucchini, sweet potatoes, chayote, spinach, yams, cassava, radishes, kale.
5 easy and cozy recipes that strengthen immunity
Orange, kiwi and spinach juice
2 ripe kiwis
2 peeled oranges
1 cup of spinach leaf tea
500ml of filtered water
ice to taste
Method of preparation:
Beat everything in the blender and then drink, preferably without filtering.
Strawberry cream with coconut
1 bag of unflavored gelatin
½ cup grated coconut
½ cup of coconut milk
4 spoons of honey
½ cup of water tea
1 tea cup of chopped strawberries
Method of preparation:
Prepare the gelatin according to package directions. Blend the gelatin, coconut milk, honey, water and strawberries in a blender. Put it in bowls and take it to freeze. When it starts to become a firm cream, finish with the shredded coconut on top of each bowl and refrigerate for another 2 hours before serving.
Avocado mousse with strawberries
2 cups chopped ripe avocado
Juice of 2 lemons
2 spoons of honey
2 tablespoons cocoa powder
1 cup chopped strawberries
Method of preparation:
Blend the avocado, lemon, cocoa and honey in a blender. Place in bowls and garnish with chopped strawberries. Take it to freeze and serve after.
Spinach and squash soup
4 cups diced squash
2 cups pieces of grilled meat
1 cup chopped spinach
2 crushed garlic cloves
¼ onion sliced
Method of preparation:
In a pan, cover the diced pumpkin with water, add the onion slices and season with salt and pepper to taste. Cook until squash is soft. Drain the squash and puree it in a food processor. Add the grilled meat and then the crushed garlic to the pumpkin puree and mix well. Check the salt and pepper and adjust if necessary.
functional hot chocolate
250 ml of almond milk
1 teaspoon cocoa powder
1 pinch of grated saffron
1 pinch of ground cinnamon
1 tablespoon of honey
1 tablespoon of corn starch
Method of preparation:
Heat the almond milk with the cocoa, cinnamon and turmeric powder. Mix well. Then add the cornstarch and cook over low heat until it boils and thickens slightly. Turn off the heat and add honey to sweeten.
Source: Terra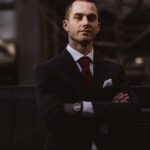 Ben Stock is a lifestyle journalist and author at Gossipify. He writes about topics such as health, wellness, travel, food and home decor. He provides practical advice and inspiration to improve well-being, keeps readers up to date with latest lifestyle news and trends, known for his engaging writing style, in-depth analysis and unique perspectives.