Cherry cream: a dessert with an incredible colour, a special flavor and very easy to prepare
A cold and creamy dessert, with cherries in syrup
Recipe for 2 people.
Classic (no restrictions), Gluten Free, Vegetarian
Preparation: 00:10
Interval: 00:00
TOOLS
1 bowl(s)
EQUIPMENT
mixer or mixer with whisk + blender or food processor
METERS
cup = 240 ml, spoon = 15 ml, teaspoon = 10 ml, teaspoon = 5 ml
Ingredients for the cherry cream
– 1 cup(s) maraschino cherries in syrup, blanched (save syrup for prep and finishing)

– 2 jar(s) of strawberry Greek yogurt
– 1/2 cup(s) of fresh cream
– almond essence to taste (optional)
Ingredients for decorating
– 2 maraschino cherries in syrup

PREPARATION:
1. Separate all the ingredients and utensils for the recipe.
2. Remove the cherries from the syrup, but reserve the syrup.
3. Blanch the cherries in filtered water, just to remove excess syrup.
PREPARATION:
Cherry Cream:
1. In a food processor, blender or mixer, process the cherries with the yogurt.
2. Add ½ tablespoon per person of cherry syrup and beat for 1 to 2 minutes until creamy.
3. Save the rest of the syrup for finishing.
4. Add the cream and almond essence (optional) to a bowl and beat with a mixer, wire whisk or electric mixer until stiff peaks form.
5. Add the cherry mixture to this cream and mix well.
6. Place the cream in the bowl or glasses in which it will be served.
7. Refrigerate until ready to serve or leave in the freezer for 10 minutes.
FINALIZATION AND ASSEMBLY:
1. When ready to serve, remove the cherry cream from the refrigerator.
2. Drizzle each portion with the reserved maraschino syrup.
3. Decorate with cherries.
Do you want to make this recipe? Access the shopping list, HERE.
To see this recipe for 2, 6, 8 people, Click here.
Create your personalized menu for free on Bake and gourmet cakes.
Source: Terra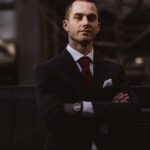 Ben Stock is a lifestyle journalist and author at Gossipify. He writes about topics such as health, wellness, travel, food and home decor. He provides practical advice and inspiration to improve well-being, keeps readers up to date with latest lifestyle news and trends, known for his engaging writing style, in-depth analysis and unique perspectives.