Understanding how the transit of Venus in Leo can influence our love life and how to use it to our advantage, especially in the face of recent breakups
September 2023 was marked by a series of relationship terminations, both among celebrities and ordinary people. The coincidence of these separations with the transit of Venus in Leo is not surprising and you will understand why and how to enhance your love in this period.
Venus, the planet of love, usually spends 45 days in each sign each year. However, from July 22nd to September 3rd, Venus went retrograde (get it all here)which is why the planet spends four months in Leo in 2023.
This is not a mere coincidence with the recent endings because, in addition to the retrogradation which means possible reflections on relationships, Venus in the sign of Leo, even direct, usually brings forward a series of reflections on love and relationships.
Next, understand how the transit occurs Venus in Leo – which will last until October 7 – can affect our love lives and how to use them to our advantage, especially in light of the recent breakups we've witnessed.
But don't forget that each person has a unique map and can perceive traffic differently. So stay Pay attention to your Personalized Horoscope here.
What does this transit of Venus in Leo mean?
According to the astrologer Vanessa Tuleski, during the transit of Venus in Leo, love takes on an aura of joy, exuberance and brightness. This is a moment that requires us to do our best on the stage of love.
Leos, ruled by the Sun, are known for their self-confidence and ability to shine, and this is exactly what this transit asks of us.
With that in mind, see some advice from Vanessa Tuleski for those in relationships and for those who have recently broken up or are looking for love.
For those not in a relationship:
If you are not currently in a relationship, now is the time to invest in your power of attraction.
Be cheerful and confident, but remember to make the other person feel special too.
Sincerely praise and show admiration for the traits and characteristics of the person you want to win over.
This is the ideal period to be extroverted, expressive and take care of your appearance, as Venus in Leo enhances style and elegance.
As for the ideal places for meetings, choose the most cheerful and lively places, such as parties, events and bars. Venus in Leo loves fun and entertainment, and these environments can foster intense emotional connections.
For those in a relationship:
The transit of Venus in Leo asks you to let go. Show more expressiveness, surprise and express your feelings openly.
Planning free time together, such as vacations or trips, can further strengthen the bond.
Grand gestures and sincere compliments are welcome during this time. This is the ideal time to unleash creativity, even in intimacy, and warm up the relationship.
However, it is important to note that arguments can occur during this transit if one partner is overly self-centered or if the other feels empty.
The secret is to find the balance between individual brilliance and harmony in the relationship.
The mail Tips to enhance your love during this period of Venus in Leo appeared first Personalize.
Personalize ([email protected])
–
Source: Terra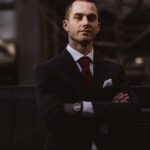 Ben Stock is a lifestyle journalist and author at Gossipify. He writes about topics such as health, wellness, travel, food and home decor. He provides practical advice and inspiration to improve well-being, keeps readers up to date with latest lifestyle news and trends, known for his engaging writing style, in-depth analysis and unique perspectives.