September is marked by several breakups between famous people; Come and find out if we will continue on this negative wave of love
September is marked by different endings between famous people (we talk about it here) – but even mere mortals like us don't escape. Will this wave of separations continue? We consulted the Astros to check their predictions for Love in October 2023.
Spoilers: Very intense astrological movements are about to arrive and, yes, they can change the dynamics of relationships, even resulting in further separations or even episodes of violence.
OR Eclipse of October 14th, with the Sun, Moon and Mercury in Libra, along with a square to Pluto, is already casting its shadows on us. This is just the beginning of a series of astrological transits that can profoundly mean our relationships.
However, it is important to underline that the intensity and impact of these aspects varies depending on the nature of the relationships and also the astral chart of each person.
Balanced relationships can use this energy to reevaluate and strengthen their bonds, while toxic, frayed, or fragile relationships can reach the breaking point.
And if you want to know how the transits will act in your life, according to your Map, consult the Personalized horoscope – is free and beyond love in October 2023.
What astrology says about love in October 2023
Eclipse of October 14 in Libra
The eclipse of October 14, with the Sun, Moon and Mercury in Libra and all these planets in square (tense aspect) with Pluto, marks the beginning of a phase of discussion in love relationships that begins a month before.
This astrological event tests communication and thinking related to love, leading to reflection on the quality of relationships.
Questions may arise as to whether the relationship is truly beneficial to both parties. As well as knowing if it's time to close something that is no longer contributing positively.
Lunar eclipse on October 28 in Taurus
OR lunar eclipse on October 28, located on the Scorpio-Taurus axiscan cause couples to weigh different issues in relationships.
On the one hand, the Moon and Jupiter in Taurus can make people consider stability and security in relationships. As well as the convenience of continuing with the benefits they bring.
On the other hand, Mars in Scorpio can bring emotional intensity and a focus on the erotic.
Therefore, some people may wonder whether the relationship still satisfies them emotionally and brings the positive intensity they are looking for. Or if it's time to look for something new and then breakups happen.
Mars in Libra square Pluto (October 4-10)
This astrological aspect increases tensions in romantic relationships.
Mars square Libra (tense aspect) Pluto can lead to disagreements, heated arguments, and even selfish or hurtful actions.
During this time, unbalanced or unhealthy relationships can escalate to even more intense levels of conflict.
Along with the other aspects mentioned below, it is necessary to raise the alarm for a possible increase in feminicides, attacks motivated by jealousy and the desire for domination, as well as an increase in violence on a collective level throughout the month of October.
There could be a worsening of relations, Amber Heard and Johnny Depp style.
Venus in Virgo opposition Saturn (October 8-13)
Venus in Virgo in opposition to Saturn can bring a feeling of disenchantment and displeasure in love relationships.
Dreams can dissipate when people face the reality of their relationships.
This is the time to reevaluate whether expectations are realistic and whether the relationship can withstand challenges.
You need to think about how romance, creativity and delicacy (Pisces) can fit into everyday life (Virgo) or how to be effective and stay grounded (Virgo) with moments of poetry and leisure (Pisces) .
If one of the two parts is missing, such as the partner who never helps with household chores (Virgo) or who lives with his head in the clouds (Pisces), lacking practicality, it could be a sign of imbalance.
Sun and Mercury in Libra square Pluto (October 18-24)
This planetary configuration tends to bring forth disputes and disagreements in romantic relationships started with Mars/Pluto, due to all of the above.
Arguments, accusations and even situations of domination can arise.
It is a critical period for communication and requires the parties involved to be cautious in their words and actions.
Cool down so as not to use destructive words and try to avoid power disputes and/or ill-timed attitudes.
In more balanced relationships, the emphasis on Libra and Pluto in October may indicate that one partner is requesting something from the other that they consider important or crucial to the relationship.
For some, if the other person doesn't respond or changes something – for example by seeking help for depression, reducing the level of aggression and impatience –, it may be necessary to decide to end the relationship because a limit has been reached.
And now?
The planetary transits highlighted here can amplify challenges, but they also offer opportunities to evaluate and strengthen relationships, seeking transformations and new paths.
If things get tough in October, it's worth a look individual and couples therapy to better face challenges.
Being aware of the Sky can help with better strategies and postures, as well as understanding what is at stake.
The mail Will the wave of separations follow? See what the Astros are saying appeared first Personalize.
Vanessa Tuleski ([email protected])
– Vanessa Tuleski offers astrological-therapeutic consultations and was a pioneer of Brazilian astrology by speaking of the general Sky, instead of the traditional sign-by-sign horoscope. She is the creator of the course "Food and its astral map" on Personare. She participates in weekly astrological prediction programs on the Personare YouTube channel.
Source: Terra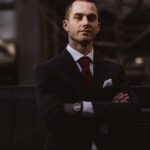 Ben Stock is a lifestyle journalist and author at Gossipify. He writes about topics such as health, wellness, travel, food and home decor. He provides practical advice and inspiration to improve well-being, keeps readers up to date with latest lifestyle news and trends, known for his engaging writing style, in-depth analysis and unique perspectives.