A different version of the classic blended cake, with a cornmeal dough and all measurements taken in a cup.
A different version of the classic blended cake, with a cornmeal dough and all measurements taken in a cup.
Recipe for 6 people.
Classic (no restrictions), Vegetarian
Preparation: 01:00
Intermission: 00:40
TOOLS
1 cutting board(s), 1 colander(s), 2 bowls (1 optional), 1 baking tray(s) or baking tray(s)
EQUIPMENT
conventional + blender
METERS
cup = 240 ml, spoon = 15 ml, teaspoon = 10 ml, teaspoon = 5 ml
Ingredients BLENDER PIE – FUBÁ DOUGH – use a 190ml American cup as the standard size
– 1 cup(s) wheat flour + a little for dusting the pan.

– 1 cup(s) sifted cornmeal, plus a little more for dusting.
– 1 cup(s) cornstarch, sifted
– 3 units of eggs
– 2 glass(s) of whole milk
– 1 cup(s) oil + a little to grease the pan. (or olive oil)
– 1 clove(s) of garlic, peeled. (optional)
– 3/4 cup(s) of grated parmesan. (optional)
– 3 teaspoons of chemical yeast
– Salt to taste
– pepper to taste
Finishing ingredients
– grated parmesan to taste

PREPARATION:
Separate the utensils and ingredients for the recipe.
Preheat the oven to 180°C.
Sift the cornmeal, flour and cornstarch into a bowl.
Grease the baking dish or rectangular shape with oil and sprinkle with cornmeal.
PREPARATION:
Basic dough for blended cake with corn flour:
Place the egg, milk, oil, salt, pepper and garlic (optional) in a blender and blend until combined.
Add the parmesan (optional) and beat again.
Gradually add the sifted mixture of cornmeal, flour and cornstarch, beating until smooth – if your blender can't handle it, do this in a bowl.
Turn off the blender and add the yeast.
In a bowl, mix the ingredients for your filling (if it is a cold filling).
Fill with the ingredients you prefer, the cake can be assembled in 3 variations:

Place half of the dough in the pan and cover the entire bottom, distribute the filling and cover with the other part of the dough, leveling again.
Place all the dough in the pan, level it and spread the filling on top.
In a bowl, mix the filling with the dough, place it in the mold and level it.

Top with grated parmesan (optional).
Place in the preheated oven at 180°C and cook for 30-40 minutes or in any case the time necessary for it to be golden on the surface and completely cooked.
To make sure the cake is cooked, insert a toothpick into the center of the cake, if it comes out dry it is ready.
FINALIZATION AND ASSEMBLY:
Cut the cake into pieces and serve it in its refractory or in a pan.
Serve it hot at the end of a meal or as a side dish or, if you prefer, cold as a tasty snack.
Do you want to make this recipe? Access the shopping list, HERE.
To see this recipe for 2, 6, 8 people, Click here.
Create your personalized menu for free on Bake and gourmet cakes.
Source: Terra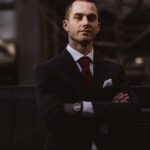 Ben Stock is a lifestyle journalist and author at Gossipify. He writes about topics such as health, wellness, travel, food and home decor. He provides practical advice and inspiration to improve well-being, keeps readers up to date with latest lifestyle news and trends, known for his engaging writing style, in-depth analysis and unique perspectives.