A team of experts gives advice on how to feel good and make the best choice
Our mental health is affected by many factors – internal and external – and, after the pandemic, we are even more sensitive and susceptible. In this election period, political polarization and fear are even greater. Given this scenario, how do you maintain mental health during the elections?
hence, the personifyleading the mission to inspire positive transformation in people's lives, has assembled a team of experts to give advice on how to stay healthy during this time.
take care of your energy
For Regina Restellicreator of Chakra Therapy
"Since it is a very busy time, we must stay focused on the points that bring us a lot of well-being. I propose to take care of ourselves carefully, drink lots of water, eat light and healthy. It is necessary to choose everything that makes us feel good, and do not enter into any kind of call to conflict. Even if it is everywhere, with distance and choice, we will be able to keep our balance, avoiding the frequency that will vibrate around us. it is too difficult, laugh a lot! laughter can help in any time. Believe me: your energy materializes things in your life. Choose! "
bet on flowers
For Andrea Leandroflower therapist
"Taking flower remedies can help you feel better, especially when choosing a candidate gives you a headache. Bach flower in 30 ml bottle with the following essences: White Chestnut, to clear your thoughts; Larsch, to feel safer; and Scleranthus, if it is difficult to decide who to vote for. The most important thing is to feel good to choose well. If in doubt, seek out a qualified therapist who will give you the most assertive prescription for your emotional state. "
Essential oils to rebalance
For Solange Limaaromatherapist
"Aromatherapy and essential oils can help us in times when we are vulnerable and feel without energy, without balance or not knowing how to choose well in this election. I name the essential oils of lavender, which help relieve our emotions and bring back balance; Vetiver, which brings concentration, concentration and centering in moments of important decisions; and Lemon, which brings discernment and help in decisions. See here for tips on how to use the oils and look for an aromatherapist to guide you. "
Use energy filters
For Eric Florintegrative therapist
"Fear, uncertainties, threats of violence, excess of information … there are many rumors that are contaminating us in this moment of elections. So my advice is to use energy filters for noise containment. Protective stones (choose the ones that suit you), welcoming aromas and energy landfills (a glass of water and coarse salt, being two tablespoons of salt and the rest of water) for the purification of the environment can be used mainly in the bed. Also, do some energetic cleanups, through baths or the use of integrative techniques, to reduce negative influences and distortion noise common at this time. "
Focus on the power of choice
For Simone Kobayashiholistic therapist
"Despite comparisons, remember that you have the power to choose. An interesting piece of advice is to note in the body where the decision is made, so that you can choose. Put a hand on your stomach, pause, take two or three deep breaths and note. Then do the same with a hand on your heart. Knowing what is happening to you, note whether you choose the imbalance or not. And then make the choice of what you want.
The post Tips for Maintaining Mental Health During Elections appeared first personify.
– Personare's team is made up of people who are in a constant process of knowing themselves, the world and human relationships. Here we share accurate content with our 100+ experts in different holistic areas, such as astrology, tarot, numerology, and therapies.
+The best content in your email for free. Choose your favorite Earth Newsletter. Click here!
Source: Terra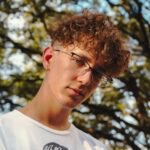 Benjamin Smith is a fashion journalist and author at Gossipify, known for his coverage of the latest fashion trends and industry insights. He writes about clothing, shoes, accessories, and runway shows, providing in-depth analysis and unique perspectives. He's respected for his ability to spot emerging designers and trends, and for providing practical fashion advice to readers.