The National Cancer Institute (Inca) has included, for the first time, these two types in the estimate of the incidence of cancer for the next few years. Understand your risk factors
The risk that a Brazilian will die pancreatic cancer more than doubled in the past 25 years. The crude mortality rate, which includes the effects of population ageing, increased from 2.4 (per 100,000 population) to 5.7 during this period. In case of liver cancerthere was also a sharp increase: the index went from 2.8 to 5.9.
In this context, the National Cancer Institute (Inca) has included, for the first time, these two types in the estimate of the incidence of cancer for the next few years. Findings link alertness to taking diagnostic and preventive measures, especially for men. OR The country is expected to have 704,000 new cancer cases annually by 2025🇧🇷
"Liver cancer and pancreatic cancer are two highly lethal types. This means that the incidence is very similar to the mortality," he explains to Stage Marianna Cancela, researcher of the Prevention and Surveillance Coordination of Inca. According to her, the institute has been monitoring this type of cancer in recent years mainly based on mortality rates, also called risk.
"We then saw a very pronounced increase and, for this reason, we decided to include it in the incidence estimates," he underlines. According to the Incas, liver cancer is mainly related to liver infections and chronic liver disease. Pancreatic cancer has, among the main risk factors, the to smoke and the obesity – no wonder, it is quite widespread in developed countries, like United States🇧🇷
In Brazil, especially pancreatic cancer has advanced in recent years, with the change in eating habits of the population – ultra-processed foods have gained space on the Brazilian table – and the increase in rates of sedentary lifestyle and physical inactivity. "It's called Westernization of lifestyle," Marianna points out.
An Inca survey finds that the adjusted death rate for pancreatic cancer, which removes the effects of aging populations, has increased by 1.33% per year, for both men and women, since 1995. In case of liver cancer, it grew 1.14% per year for men and remained stable for women. As the Brazilian population has aged in recent years, deaths from these diseases have increased in all cases.
"There is no early diagnosis"
"They are two types of cancer for which there is no early diagnosis, they are usually diagnosed in advanced stages. This is another reason why they end up being so lethal," says Marianna. According to her, pancreatic cancer ranks fifth in cancer mortality among Brazilian women, in raw numbers. In the southern and southeast regions it is in 4th place.
In the case of liver cancer, the logic of incidence on the Brazil map is reversed. "In the regions of the North and Northeast it occupies the 4th place for cause of death," he specifies. The researcher explains that cases of cancer related to infections, such as the colon, are more frequent in these infections. "So because liver cancer is linked to hepatitis B and C, we end up having a higher incidence in these regions."
According to the estimate of 2023 – Cancer incidence in Brazil released this Wednesday, the 23rd, liver cancer stands out among the most incidents in the country. "If we look at the rates among men, liver cancer ranks 10th in Brazil overall, with six cases per 100,000 men," says Marianna. "If we look at the North and Northeast regions, it is 7th and 8th respectively"
"The estimate for pancreatic cancer is five cases per 100,000 men," the researcher continues. According to her, pancreatic cancer ranks 12th among the leading incidences in the South, which does not call attention at first. Even so, since it is considered very lethal and the incidence rate is eight cases per 100,000 men, it ends up being a cause for concern for the next few years.
As for women, pancreatic cancer ranks 9th in incidence, with 5.1 cases per 100,000 women, and liver cancer ranks 14th, with 3.8 cases per 100,000 women. "Once again, the South ends up standing out because pancreatic cancer is in 6th place, with 7.9 cases per 100,000 women", underlines Marianna.
"Pancreatic cancer tumors initially give no symptoms, or give symptoms that are very common in benign diseases," says Felipe Coimbra, leader of the Reference Center for Tumors of the Upper Digestive System at the ACCamargo Cancer Center. Among these symptoms highlights weight loss, abdominal pain or even back pain.
Obesity and smoking are risk factors
The main risk factors are obesity and smoking. In addition to diabetes, it can also be related to disease. "There are cases in young people too, but it generally affects the elderly, after 60, 70," he explains. According to him, there are large campaigns to raise awareness of the symptoms of pancreatic cancer, especially by encouraging testing.
According to Coimbra, the number of patients with pancreatic cancer has increased two to threefold in the last decade. Late diagnosis, he points out, is a major barrier to treatment. "More than 80 percent of pancreatic cancers are advanced when they're diagnosed," says the doctor.
In the case of liver cancer, Coimbra points out that the disease has also grown in incidence worldwide. "It could be related to several factors that help the tumor develop. This includes viral hepatitis, such as B and C, which are very common in the north and northeast regions. So, let's take a probable cause in seeing the major incidence in these places," he underlines.
In addition to these hepatitis, the doctor explains that chronic liver diseases, such as cirrhosis, and chronic alcohol consumption are risk factors for liver cancer. Obesity may also be related to some cases.
"Regions that have a higher incidence of these risk factors end up leading to more development of primary tumors in the liver," he warns. Prevention tips include healthy eating habits, adopting an exercise routine, and getting regular exams.
In evaluating Coimbra, it is necessary to look closely at both pancreatic and liver cancer in the coming years. "We have observed a gradual increase in the incidence, precisely due to the increase in risk factors, which have always been among those with the highest mortality in previous statistics, but of which there was no direct look to control their incidence".
🇧🇷The best content in your email for free. Choose your favorite Terra newsletter. Click here!
Source: Terra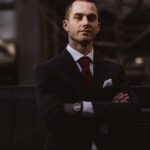 Ben Stock is a lifestyle journalist and author at Gossipify. He writes about topics such as health, wellness, travel, food and home decor. He provides practical advice and inspiration to improve well-being, keeps readers up to date with latest lifestyle news and trends, known for his engaging writing style, in-depth analysis and unique perspectives.