The singer from Bahia died at the age of 77 on November 9 in Sao Paulo; She was buried in a cemetery in São Paulo
the widow of Gal Costa🇧🇷 Vilma Petrillo, denied allegations that she disrespected the artist's last wish to be buried next to her mother in a grave in a Rio de Janeiro cemetery. The singer from Bahia, who died at the age of 77 on November 9, was buried in São Paulo, at the Cemitério da Ordem Terceira do Carmo.
Producer and Entrepreneur Pauline Lima questioned the burial place of girl in an Instagram post. "It is not fair to be buried in a grave that is not yours and make it difficult for your fans and friends to arrive for final tributes and farewells," she wrote. "Why is all this happening? Who wants to erase and hide this loved one from so many? What is behind all this?" says another excerpt from the publication.
In the comments, fans and friends agreed with the producer. Lucy Very true, who was Gal's girlfriend, also spoke in the publication. "I am careful. You can leave it. All in good time. It is difficult, but we are going on the right path. Trust me," she wrote.
"'The family has decided.' From what I understand the family is Wilma because her brother didn't understand why she wasn't buried in Rio," says another comment.
Vilma PetrilloGal's widow countered the comments. "Paulo, you don't know anything," she wrote in the post. After being questioned by other people, she retorted, "This Paulo hasn't lived with Gal for over 40 years."
See the post:
🇧🇷The best content in your email for free. Choose your favorite Terra newsletter. Click here!
Source: Terra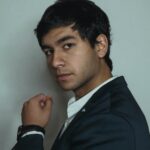 Jason Root is a writer at Gossipify, known for his in-depth coverage of famous people in entertainment, sports, and politics. He has a passion for uncovering the stories behind the headlines and bringing readers an inside look at the lives of the famous. He has been writing for Gossipify for several years and has a degree in Journalism from UC Berkeley.