The Serasa study shows the representativeness of women in the entrepreneurial environment
Of the 20.6 million active businesses in Brazil, 8.4 million, equal to 40.5%, have women as owners or majority shareholders. This is what is revealed by the unprecedented survey carried out by Serasa Experian in the month in which the World Day of Women's Entrepreneurship is celebrated.
Of the total companies, 84.7% have only one shareholder, while in the case of men this percentage is lower, 77.4%.
The study also shows that they start embarking earlier than men, with 36.3% aged between 20 and 39.
See age comparison by gender in the table below:
"Around 29% of companies do not survive more than five years in Brazil and the essential pillar to overturn this reality is investing in financial health. This means providing more access to information, credit lines and, above all, education for sustainable development. Particularly with regard to the presence of women in the sector, it is imperative to promote training so that more and more women have the possibility of preparing to occupy these positions", declares Cleber Genero, vice president of small and medium-sized enterprises of Serasa Experian.
The "Profile of the Brazilian Entrepreneur" study was carried out by Serasa Experian on the basis of internal company data which provides for the analysis of 20,636,104 companies active in Brazil. The indicators analyzed are representativeness by gender, CPF age, CNPJ, percentage of participation, location by UF, company size, billing and opening hours.
PJ low credit score is a challenge for business owners
When it comes to credit, around 70% of them have an individual score above 500, meaning fewer chances of default and more chances of getting a loan, credit card, financing or installment plan, for example. When we look at the company score, the situation is the opposite: 79.7% of them have a PJ score below 400.
"What we observe is that although the habit of monitoring the PF Score is already a Brazilian habit, the same does not occur when it has a company and a PJ Score. Many mix personal and business finances. They also don't have a habit of building a history of the company's payability and they don't monitor the company's score. The PJ score concern should be the same with the PF score. A better score on the PJ Score will help them when it comes to getting credit and point them towards actions that improve the health of their businesses," Genero explains.
🇧🇷The best content in your email for free. Choose your favorite Terra newsletter. Click here!
Source: Terra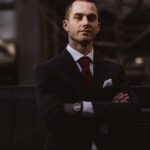 Ben Stock is a lifestyle journalist and author at Gossipify. He writes about topics such as health, wellness, travel, food and home decor. He provides practical advice and inspiration to improve well-being, keeps readers up to date with latest lifestyle news and trends, known for his engaging writing style, in-depth analysis and unique perspectives.