Science explains why the body experiences changes, such as accelerated heartbeats, and the sense of belonging brought by the championship
THE world Cup it can arouse emotions and go beyond the simple desire to support the Brazilian national team. Heartbeats accelerate, her hand begins to sweat, breathing becomes labored and her eyes stick to the television so as not to miss any detail. In fact, it is a national passion that moves people of different ages, religions, social classes, ethnic groups and cultures. But why does the championship cause so many changes in our emotions?
Science points to some possibilities. According to Bruna Petrucelli, psychologist and PhD student in Neuroscience and Cognition at the Federal University of ABC (UFABC), the intensity of emotions is determined by the meaning that sport has for each individual. That's why people who are passionate about the World Cup tend to have more intense emotions during matches.
How we process this situation also affects. As the psychologist explains, the brain of fanatical fans tends to identify the context of the World Cup matches as a threat. "It is as if all expectations for a good performance of the players and for the victory of the selection require a constant state of alertness".
In an attempt to defend itself against this condition, our body begins to produce a series of hormones that are responsible for some common symptoms among fans, such as increased heart rate, excessive sweating, difficulty breathing and muscle tension.
"I cried at every World Cup"
The 21-year-old influencer Tutti Batista is familiar with these symptoms, which accompany him to every Brazilian national team match he watches. Though his nervousness shows in the silence, his sweaty hand betrays the tension. And there would be no way to be different. Tutti is one of those fanatical soccer fans, who collects shirts, follows every match and suffers for each one. Her first memory with the sport is crying, sitting on his living room floor, with Brazil's defeat in the 2010 Cup, a situation that has been repeated in all the others since. "You never want to see your country out of the competition and as I'm very emotional, I cried at every World Cup."
Tutti's passion for sport is so great that it doesn't rule out a last minute trip to Qatar. He wants to watch Brazil's matches up close and hopefully see the team he loves so much win the six-time champions' cup. "I want to experience it, but I'm still exploring the possibilities," he says. Either way, he knows the emotion felt will be the same no matter where he is. "It sounds absurd, but only those who hear it understand."
science explains
It all starts when the limbic system – the region of the brain responsible for controlling emotions – recognizes this situation caused by the football match. The system starts sending messages to another part of the brain, the hypothalamus, which, in turn, signals this situation to the glands located above the kidneys which will start producing hormones such as adrenaline and cortisol. "The appearance of certain emotions is the result of this cascade of events in our mind," explains Bruna.
In these situations, adrenaline is the first to be produced. "It generates an increase in our heart rate, in our breathing and makes our muscles tenser," says the psychologist. Along with adrenaline, norepinephrine also begins to be produced. Its role is similar to that of adrenaline, but with a greater effect on the feeling of excitement. "This hormone also usually appears when people are in love," he says. Cortisol, known as the stress hormone, begins its production minutes later. Its job is to prepare our body for situations of flight or fight.
Mirella Gualtieri, a psychologist at the Institute of Psychology of the University of São Paulo (IPUSP), explains that the World Cup is responsible for building very solid memories. And this is due to three factors: it is an experience lived together with other people; in general it is charged with emotion; and it happens frequently, which allows for the resumption of feelings experienced every four years. These experiences are stored in our memory and constitute the relationship we establish with sport.
Therefore, the passion or indifference to football can be explained by the memories that the person brings, especially when the memories are from childhood, which, according to Mirella, are the most striking that one can experience throughout life.
feeling of belonging
Passion is also justified by the sense of belonging. Psychologist Mirella explains that this feeling appears when a sequence of people share the same experience and identify with it. Something that has everything to do with football. As it has been one of the most important sports in the country for decades, it has influenced the lives of people of several generations. This influence has been passed on over the years: from your grandfather, who passed it on to your father, who passed it on to you, who will pass it on to your children. "It is through this context of cultural transmission that we define what it means to feel part of a group," she assesses.
Renato Machado, a resident of Vila Esperança in east São Paulo, grew up painting the streets green and yellow during the World Cup. "When I was a child, I felt this union and this hope that the Cup brings. I remembered that the Cup player was once one of us, he also painted the street, he also cheered on the national team," he reveals, who is one of the leaders of the Favela Chic, an association that has been offering support to community residents for 18 years.
But as she grew up, she saw this tradition lost along with the spirit of togetherness and community among the residents of the neighborhood. It was in an attempt to redeem this feeling that he mobilized the entire neighborhood to roll up their sleeves and do the painting, done in two weekends. "Like the World Cup, painting the streets brings hope and brings people together. It's a way to save a tradition that has always been good for us."
Mirella explains that, in fact, feeling part of a group brings many benefits, such as increasing the sense of protection, safety and comfort. "When we're part of a group, our alertness to detect signs of danger is reduced," she says. She explains that the sensation also brings about a more relaxed state of mind and body. "This condition of well-being ends up making us more susceptible to perceiving and communicating positive rather than negative emotions".
Is it possible to control emotions?
It is in the face of so many meanings and so much historical importance in the lives of thousands of Brazilians that the emotions surrounding the World Cup are manifested. It can be difficult to manage them all, but Marcelo Santos, a psychologist and professor at the Universidade Presbyteriana Mackenzie, guarantees that it is possible. See some recommendations.
Find out who you are as a fan. Self-knowledge is an important point in the process of managing emotions during a football match. Knowing how to recognize if you are a person who tends to be more explosive in these situations is the first step. "But that's not an easy task for most people," reflects Marcelo.
Take breaks. If the game is too exciting for you, the advice is to take a break from television. It may seem difficult to distance yourself from the game and run the risk of missing an important move, but the expert assures that this movement helps control emotions. "It's good to go outside, breathe a little, have a glass of water," he exemplifies.
Do not abuse alcohol. Excessive consumption of alcoholic beverages can make it more difficult to manage emotions during the World Cup. This is because alcohol has the potential to increase feelings of euphoria and heartbeat, which are already more intense in these contexts. The recommendation is to drink with caution and accompanied by a glass of water for hydration.
Watch your heart. "Managing emotions in this context is difficult, which is why physical reactions, such as a racing heart, are common," she says. If pain or pressure appears in the chest area, the recommendation is to consult a doctor.
After the game, try to relax. It's common for people to share their perceptions about the game after the game is over, but it's important to know whether or not these conversations have the potential to increase stress and tension. "If you realize these discussions can lead to extra stress, it's best to avoid them," she explains. The best thing is to relax, try other activities, preferably with close people, such as family and friends.
🇧🇷The best content in your email for free. Choose your favorite Terra newsletter. Click here!
Source: Terra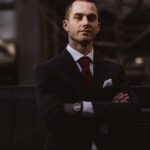 Ben Stock is a lifestyle journalist and author at Gossipify. He writes about topics such as health, wellness, travel, food and home decor. He provides practical advice and inspiration to improve well-being, keeps readers up to date with latest lifestyle news and trends, known for his engaging writing style, in-depth analysis and unique perspectives.