The establishment raises the Brazilian flag and each dish on the menu costs R$30
With a plural menu, the restaurant Tantin hoists the Brazilian flag in Rua dos Pinheiros. To celebrate this versatility, chef Marco Aurélio Sena will bring together a range of guests for one guest on February 13, at 6pm.
Fernando Bartelli, from Sarjeta Bar, Alex Macgregor, Isabelli Caroline, from Cineclube Cortina and bar chef Laís Ladrine, also from Cineclube, will be present. All dishes and drinks cost R$30 each.
Each of the guests signs one of the delicacies served on the day. Starting with Bertelli, who will present the porquito, a wheat tortilla with confit pork ribs, tostado salad, corn pico de gallo and coriander.
Alex Macgregor will bring the anticucho chicken heart, a typical Peruvian skewer served with chimichurri, fried capers, aioli and crispy potatoes.
Isabelli will serve the octopus vinaigrette with green aioli and French bread. To close the food menu, Marco Aurélio, from Tantin himself, will present the chicken pancake with a touch of pequi.
To drink, Ladrine will make the Negroni, which has campari, dry vermouth and red jabuticaba verjus. Furthermore, the resident bartender Vina Apolinário will present the bitter smash, with cynar, ramazzotti amaro, cocoa reduction, lemongrass and lemon juice, as well as coconut beaten with cupuaçu syrup and cachaça.
Service
Tantin
Rua dos Pinheiros, 987, Pinheiros. (11) 3034-3082. 12:00/01:00 (Mon. 12:00/15:00; Tues. and Wed. 12:00/23:00; Sun. 12:00/18:00).
Source: Terra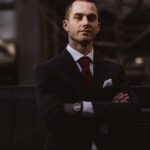 Ben Stock is a lifestyle journalist and author at Gossipify. He writes about topics such as health, wellness, travel, food and home decor. He provides practical advice and inspiration to improve well-being, keeps readers up to date with latest lifestyle news and trends, known for his engaging writing style, in-depth analysis and unique perspectives.