BBB participant 23 revealed that he was diagnosed with Tourette's syndrome in childhood. The disease causes motor symptoms
Tourette's syndrome has once again become one of the hottest topics on the internet thanks to BBB 23. Cara de Sapato, an MMA fighter, revealed to Gabriel Santana and Marvvila that he has lived with the disease since childhood.
"I've had Tourette syndrome tics since I was 7. The things I see today of insecurities and fear and everything in my adult life, I see that has come from my childhood," said the Brother. "I've been in therapy since I was a kid. I've had a tic since I was a kid, I was very hyperactive. So my dad and mom were always picking on me," she added.
In another situation, Key Alves asked Cara de Sapato about the "tics" on her face. At the time, he said it was Tourette's syndrome. The fighter also experienced anxiety attacks inside the house, another symptom of the condition.
What is Tourette Syndrome?
"Tourette's syndrome is a neurological syndrome in which the main feature is motor or vocal tics. This syndrome is misunderstood in relation to its causes, but today we know that there are genetic factors that can cause these neurochemical alterations. However, there are already reports diagnoses of people with this syndrome after suffering a head injury," explains psychiatrist Dr. Jessica Martani, a specialist in human behavior and mental health.
He says that, in the vast majority of cases, the symptoms are motor tics. These are also the first symptoms to appear and can range from blinking, frowning and head shaking. Among the motor tics there can still be pinching of the eyes, tics in which the person makes certain expressions, grimaces, finger and hand movements, kicks and even obscene gestures. Vocal tics may include spitting, moaning, sobbing, throat clearing, and speaking inappropriate words. "Everything can be repetitive and hard to control," he says. They usually occur between 4 and 6 years of age.
"The main problems are the difficulty in socializing the child, which can cause various problems, including self-esteem shocks. This leads to other mental disorders such as anxiety and depression, as well as damage in adult life that can also affect professional life" , warns.
Is there a cure for the syndrome?
According to Israelite Hospital neurologist and neurosurgeon Albert Einstein, complete remission occurs in up to 30 percent of cases, even without treatment, but there isn't exactly a cure. Dr. Jessica explains that the condition can be controlled, but it's essential that treatment is done with your neurologist. Often the intervention of a psychiatrist and a psychologist is still important, since multidisciplinary action may require psychotherapy, controlled use drugs, injections of botulinum toxin and even the practice of physical exercises.
«The diagnosis is made by the specialist doctor. However, it is worth paying attention to the symptoms that can appear daily, for at least a year. For this reason, diagnostic imaging tests and medical evaluation that can rule out other diagnoses are essential. , concludes the psychiatrist.
Source: Terra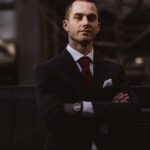 Ben Stock is a lifestyle journalist and author at Gossipify. He writes about topics such as health, wellness, travel, food and home decor. He provides practical advice and inspiration to improve well-being, keeps readers up to date with latest lifestyle news and trends, known for his engaging writing style, in-depth analysis and unique perspectives.