Did you know that retro style has earned the title of "The New Classic"? This happened because, in the midst of a pandemic and an uncertain future, we started looking for pieces that would convey comfort and security to every corner of our home.
And there's nothing more reassuring than bringing furniture and ornaments into our routine that remind us of times gone by, like a chesterfield sofa, a leather armchair or a vintage embroidered lamp, right?
However, just like any other decorating style, there are variations of retro decor. Some are more elegant and minimalistic, while others refer to the golden years of Hollywood, with metallic pieces and a lot of glamor in every detail.
And so you know exactly which retro style to invest in when planning your home, today we're going to show you which decorative options are on the rise and give you some sensational examples of how it's done. Check them out and then don't forget to tell us which one is your favourite!
Click here and participate!
retro classic
If you are enchanted by palace decorations and series that take place during the Regency era, then classic retro is the style that best suits you.
The style is composed of Provençal pieces, done in muted tones, however, with a touch of gold and well-crafted furniture.
The floral wallpapers – however in light and delicate colors – as well as the medallion chair, are details that underline the classic retro flavor of the environment, so bet on them to compose your living room without fear.
If you want to invest in modern colors in a classic retro decor, invest in greens, shades of blue (reminiscent of royalty), and caramel.
Click here and participate!
See also:
Retro furniture: +65 models for the living room, bedroom and kitchen
retro kitchen cabinet
retro lamps
retro bathrooms
modern retro
When it comes to retro style, the first thing everyone remembers is the 50s to 80s inspired decor, made up of vibrant color palettes, more linear design furniture and bold compositions mixing prints and textures.
This is a style highly sought after by those who love creative and colorful environments, as if it were a set of period soap operas.
To ensure a retro-modern atmosphere in your decoration, you need to invest in 2 details:
Colorful and lively furniture

(yellow, purple, blue, orange… don't be afraid to innovate in your choice of colours);

Organic textures and furniture

like rounded sofas and oval mirrors;
Click here and participate!
old money
Have you ever heard of the term "Old Money"? It's a design inspired by high-income families in the United States who still maintain a sophisticated lifestyle.
This style is very famous in the fashion world, but it has also gained a place in classic decoration through retro furniture in light tones (lots of beige, white and blue). It is very similar to classic retro, but the difference is in the choice of luxurious pieces. Instead of Provençal furniture, old money presents vintage pieces signed by great designers and softer compositions. Luxury is in the details.
Click here and participate!
retro glamour
Finally, we have Retro Glam.
We like to say that retro glam is basically "retro modern revamped." It has retro features, but done in a much more modern and current way.
That is, the color palettes are more harmonious and sophisticated. Metallic tones, such as gold and rose gold, are used in the right measure and always accompanied by more gray tones, such as blush pink or sage green (fashion colors).
It is a much more glamorous and sophisticated decoration, but with modern and charming pieces.
Now tell us: which retro style would you wear?
Click here and take part in our survey for free!
Source: Terra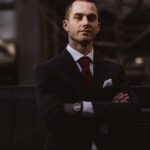 Ben Stock is a lifestyle journalist and author at Gossipify. He writes about topics such as health, wellness, travel, food and home decor. He provides practical advice and inspiration to improve well-being, keeps readers up to date with latest lifestyle news and trends, known for his engaging writing style, in-depth analysis and unique perspectives.