Experts explain that trying to maintain basic hygiene is essential for binge days
Whether in lockdowns or at parties, in times of pressure, portable toilets are the salvation during the carnival. Often this type of bathroom does not offer the best hygienic conditions and, in these cases, the situation is only favorable for germs.
In addition to the concern about viruses and bacteria, there is also the fear of sexually transmitted infections, the so-called STIs. But is it possible to get contaminated in chemical toilets?
Experts explained a Earth that there are controversies, and it all varies according to the state of the bathroom to be used. But doctors agree on what's most important: prevention and taking your own "hygiene kit".
The vice president of the Brazilian Society of Urology, Roni Fernandes, explains that in this way, for example, you do not contract the HIV virus. However, viral particles of other diseases can be found in unclean portable toilets.
"For example, viable viral particles of HPV and genital herpes have been found, as well as agents such as chlamydia, candida, gardnerella, etc. But to what extent they are capable of transmitting these diseases, we do not know for sure," he explains.
General practitioner and infectious disease specialist Elisabetta Dotti denies that there is the possibility of STI contamination in portable toilets, unless there is sexual intercourse within the space and without protection. This means that dirt is not at the heart of the transmission of sexually transmitted diseases, but other diseases can arise as a result of chemical toilet use, directly or indirectly.
And it has nothing to do with urinary and genital infections, explains Fernandes.
"The most common possible infections, however, are not urinary and genital infections, as many think. And yes, gastrointestinal ones, due to the presence of these intestinal bacteria, but also some viruses. It is important to remember that, regardless of which bathroom we go , we use, we must always wash our hands very well before and after using it", he warns.
Dotti adds that the contamination occurs mainly due to poor hand hygiene.
"The guy who has hepatitis A, for example… He comes out in the feces, the virus is fecal-oral. Then he doesn't clean well, he doesn't clean his hand well and he picks up contaminated objects. Another person puts his hand and puts your hand over your mouth," he exemplifies.
It's also important to leave your cell phone put away while using the bathroom. Above all because, Fernandes reminds us, there is the risk that the individual carries with him all the bacteria present in the bathroom.
What to do if there are no alternatives?
The urologist Roni Fernandes clarifies that, in case of doubt about the use or not of the chemical toilet, withholding physiological needs is not a good alternative, and can cause problems. Therefore, the ideal is to use a clean bathroom. But, if that's not possible, get a "hygiene kit".
It is worth carrying in your bag, to soften the dirt in the bathroom:
• 70% alcohol%;
• Toilet paper;
• Kleenex;
• Wet wipes, such as baby wipes.
"The solution of portable toilets is always welcome, and recently it has also become law to accommodate people with special needs. Cleaning the toilets is always an alternative, and may imply that the manager takes more care and plans for the next time," he advises. fernandes.
Dotti believes that, despite the revelry, it is always good to remember to protect yourself.
"So, without water, without paper, without alcohol, there is no way out. You have to have a way to protect yourself and the way to protect yourself is to clean," she concludes.
Source: Terra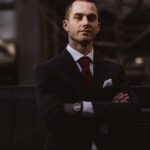 Ben Stock is a lifestyle journalist and author at Gossipify. He writes about topics such as health, wellness, travel, food and home decor. He provides practical advice and inspiration to improve well-being, keeps readers up to date with latest lifestyle news and trends, known for his engaging writing style, in-depth analysis and unique perspectives.