Ideally, oral care should begin as soon as the first tooth comes through.
Good oral hygiene habits should start early, in early childhood. Ideally, oral care should begin as soon as the first tooth appears, usually between 3 and 9 months of age.
The criterion for indicating different brushes for each stage of life takes into account the size and shape of the jaws and teeth. As the child grows, it is necessary to adapt the toothbrush to facilitate hygiene. To find out which one is the best, it is recommended to ask your dentist for help. Check out some guidelines below.
Between 3 months and 1 year – teething brush
Babies' first toothbrush should be a kind of teether. It should be used from the time children already have sufficient motor coordination to hold objects (approximately 3 months to 1 year). The ideal teether should be a sensorineural stimulator with multiple functions, such as stimulating babies' tactile, auditory and visual development and perception, facilitating tooth eruption, and helping to soothe babies.
From eruption of teeth up to 6 years – children's toothbrush
Together with the teething brush, children's toothbrushes are indicated immediately after the eruption of the first deciduous teeth (between 5 and 9 months of age) until the beginning of the eruption of the permanent teeth (between 5 and 6 years of age). ). These brushes must have specific characteristics, such as the presence of a small and anatomical head; rounded, glossy, ultra-soft bristles and a soft textured handle that fits easily in your hand. Children's brushes must be a real object of desire, so that children accept and carry out oral hygiene in a fun way.
Between 7 and 14 years old – youthful brush
The toothbrush should have a small head, however, with a more oval shape to further protect the gums and cheeks when brushing. The gums in this age group are a little more resilient. Therefore, due to how quickly teenagers brush their teeth, slightly stiffer bristles can be used to improve efficiency, however, without damaging the gums.
From 15 years – adult toothbrush
Adult toothbrushes can basically have two different head sizes based on the size of the dental arches. One brush with a small head and another with a super small head. Brushes with large and even medium-sized heads are not indicated, as they make the act of brushing in difficult to access areas uncomfortable and practically impossible. At this stage, the choice of a toothbrush with ultra-soft bristles is indicated so as not to hurt the gums. Toothbrushes with more than five thousand ultra-soft bristles and small bristle diameter – only 0.10 mm – reach hard-to-clean areas and the gumline region – margin around the teeth.
Source: Terra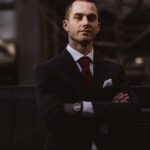 Ben Stock is a lifestyle journalist and author at Gossipify. He writes about topics such as health, wellness, travel, food and home decor. He provides practical advice and inspiration to improve well-being, keeps readers up to date with latest lifestyle news and trends, known for his engaging writing style, in-depth analysis and unique perspectives.