British make-up artist Isamaya Ffrench's brand has caused controversy on social networks due to the unusual format of the new launch. Understand!
It's no news that creations from the world of fashion and beauty give something to talk about on social media: da bags in different formats Until parades with controversial pieces, the repercussion of the web has gained even more evidence in recent years. This time it's one of most popular beauty items among women all over the world which is at the center of a controversy.
The Isamaya Beauty brand, by British makeup artist Isamaya Ffrench, has launched a lipstick in a metallic packaging in the shape of a penis. The beauty item is on sale in two different colors and costs around R$495 (US$95 at current prices), though delivery to Brazil is not available.
Brand is accused of sexualizing females for campaign photos
In the photos promoting the brand, the models appear applying the product to their lips and also with it hidden in their lingerie. And, like the packaging design, the brand's photographic choices have been heavily criticized on the official Instagram.
"This design is stupid and embarrassing," commented one user. "As if women weren't objectified enough," argued another. And there were also those who mentioned an iconic Hollywood campaign. "In a world where Me Too has finally happened, this is just disgusting," lamented yet another.
Other netizens recalled the impact of the shock on marketing, an issue recently raised after the controversy with Balenciaga. "I am so confused by this brand! I think they are just trying to get attention with…
Source: Terra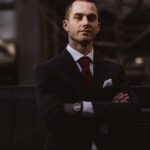 Ben Stock is a lifestyle journalist and author at Gossipify. He writes about topics such as health, wellness, travel, food and home decor. He provides practical advice and inspiration to improve well-being, keeps readers up to date with latest lifestyle news and trends, known for his engaging writing style, in-depth analysis and unique perspectives.