Local officials have blamed the heatwave, but an investigation is ongoing.
Millions of fish have died in a river in a city in southeast Australia.
The first reports of large-scale fish kills occurred on Friday morning (March 17) in Menindee, New South Wales.
The River Authority blamed a heat wave hitting the Darling-Baaka River.
Local residents say this is the biggest fish kill to hit the city, which experienced a similar event just three years ago.
In a Facebook post, the New South Wales Department of Primary Industries said the heatwave had put "additional stress on a system that has suffered extreme conditions from large-scale flooding".
Heat waves have become more frequent, intense and lasting due to human-induced climate change. The world has already warmed by around 1.1°C since the start of the industrial age and temperatures will continue to rise unless governments around the world make drastic cuts in polluting emissions.
In an interview with the BBC, Menindee resident Graeme McCrabb described the deaths as "surreal".
"It will probably be a little more difficult today," he said, warning that locals expected even more fish to die as the already decomposing animals sucked more oxygen out of the water.
About 500 people live in the town in far western New South Wales. The Darling-Baaka River is part of the Murray Darling Basin, Australia's largest river system.
According to local officials, the death of the fish was "distressing to the local community," a sentiment shared by McCrabb.
"Can you imagine leaving a fish in your kitchen to rot with all the doors closed and no air conditioning, and we have millions of them."
The temperature in Menindee is expected to reach 41C on Saturday.
He added that residents of the regional city depend on the reservoir for water supply, "we use the river water for washing and bathing. People will no longer be able to use this water for these basic needs," he said. he complained.
"Over time these people won't be able to access that water for domestic use, which is a shame."
Fish kills shed light on problems plaguing Murray Darling Basin. Drought and human activity have impacted the health of the local ecosystem.
The Murray Darling Basin body said agriculture, industries and communities used water from the river system, which resulted in less water flowing down the river.
He also said the basin is prone to extreme weather events and has a highly variable climate, making it vulnerable to fires and droughts.
Source: Terra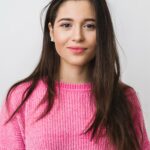 Rose James is a Gossipify movie and series reviewer known for her in-depth analysis and unique perspective on the latest releases. With a background in film studies, she provides engaging and informative reviews, and keeps readers up to date with industry trends and emerging talents.