With Ryan Reynolds' Deadpool premiering at Marvel alongside Hugh Jackman's Wolverine, anything can happen, including the return of Beast.
Nicholas Hoult is one of the great faces of the young mutants who marked the last stage of the X-Men at Fox before the acquisition of Disney. Since the purchase became effective, the great unknown of Phase 5 of the MCU was knowing how the X-Men were going to integrate into the Marvel universe and, above all, if there would be familiar faces returning to their roles. We both have enough answers with the fact that 'Deapool 3' is going to be starring Ryan Reynolds and a Hugh Jackman who retires from Wolverine with the same veracity as Miyazaki retiring after every movie since 'Princess Mononoke'.
Therefore, it is inevitable that Nicholas Hoult will be asked if we will see his Beast again in the MCU. Hank McCoy is in the name of Beast, a scientific cult who has the irony of being a blue Beast mutant. We met him in the skin of Nicholas Hoult in 'X-Men: First Class' as the love interest of Jennifer Lawrence's Mystique, a romance that also crossed the screen between the two actors. He gave life to 'X-Men: Dark Phoenix' in 2019. All, of course, after Kelsey Grammer's Beast from the original X-Men trilogy.
Now, Nicholas Hoult has confirmed that he is more than willing to enter Marvel repeating his role, although he tells us that he would want to do it even if it was in another role, more for the MCU than for the X-Men. He says so in the latest issue of SFX:
I would be open to that. I enjoy watching Marvel movies. If there was a role that made sense to me, I would happily do it again. I had a great time playing Beast and doing the X-Men movies. I don't know what Marvel plans with the X-Men, but I'd like to see how they integrate them into that world. I don't know… I like to balance different characters and tones, but I had a great time in those movies.
The truth is that already in 2019, his last year linked to a project like Bestia, he already said that he wanted to be linked to the character in the long term. This was stated in statements collected by radiotimes.com:
It is a character that I love. That character has grown as I've grown, and I feel like as I get older and older and discover new things in life, I can put more into the character. So who knows what the plans will be for the X-Men? But if it was something that made sense to me and they wanted me to do it, then I'd be happy to play it again.
We remind you that you can review all the X-Men movies, as well as all Marvel at Disney + Spain.
Source: Fotogramas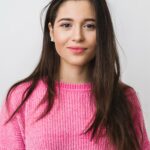 Rose James is a Gossipify movie and series reviewer known for her in-depth analysis and unique perspective on the latest releases. With a background in film studies, she provides engaging and informative reviews, and keeps readers up to date with industry trends and emerging talents.